Our Glasgow Accommodation
From £109 per week
Buchanan View is a great place to live, in the heart of the city centre, 2 min walk to Glasgow Caledonian Uni and it's one of the tallest buildings in the city!
From £140 per week
Gibson Street is on the university campus, close to the library and other amenities. In the popular west end, so it's very dramatic and chic with lovely views of the river.
From £132 per week
Hyndland House provides modern hi-spec en-suite rooms and studios within walking distance of Glasgow University's campus.
Room types
En-suite
Studio
About Glasgow
Glasgow offers a brilliant combination of rich culture, beautiful architecture, long history, buzzing nightlife, shopping and amazing food. Glasgow has a thriving cultural scene that includes the West End festival with its famous Mardi Gras parade. There's also a Book Festival; Jazz, Celtic and Comedy festivals; and a Christmas market with an ice rink.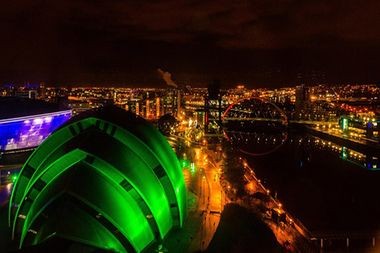 The best thing about living at Raleigh Park is the staff team, all of whom are friendly and willing to help at any time. Raleigh Park provides a safe environment, perfect for your time at university.
Stacey Marie Lee, MSc Biology, University of Nottingham
This site uses cookies to improve your online experience. By continuing to use this site, you agree to accept these cookies. To hide this message, click here.