Our Glasgow Accommodation
From £135 per week
Hyndland House provides modern hi-spec en-suite rooms and studios within walking distance of Glasgow University's campus.
Room types
En-suite Room
Studio Room
About Glasgow
Glasgow offers a brilliant combination of rich culture, beautiful architecture, long history, buzzing nightlife, shopping and amazing food. Glasgow has a thriving cultural scene that includes the West End festival with its famous Mardi Gras parade. There's also a Book Festival; Jazz, Celtic and Comedy festivals; and a Christmas market with an ice rink.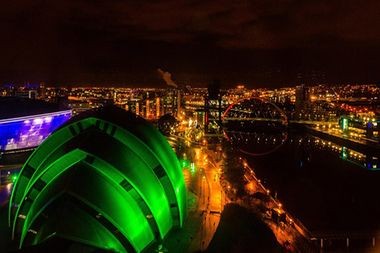 I'm coming back next year because it's value for money, staff are lovely and I'd been made to feel very welcome over the last 3 years.
Danika Ripley, Master of Nursing Science, University of Nottingham
This site uses cookies to improve your online experience. By continuing to use this site, you agree to accept these cookies. To hide this message, click here.