Our Glasgow Accommodation
From £139 per week
Hyndland House provides modern hi-spec en-suite rooms and studios within walking distance of Glasgow University's campus.
Room types
En-suite Room
Studio Room
About Glasgow
Glasgow offers a brilliant combination of rich culture, beautiful architecture, long history, buzzing nightlife, shopping and amazing food. Glasgow has a thriving cultural scene that includes the West End festival with its famous Mardi Gras parade. There's also a Book Festival; Jazz, Celtic and Comedy festivals; and a Christmas market with an ice rink.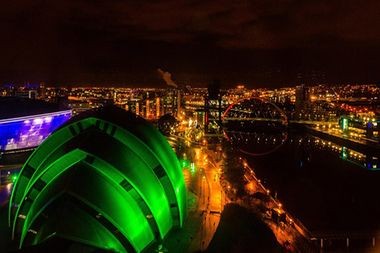 This place is a great place to live and study! Being close to the university, city centre and train station makes it the perfect location. Staff and security are also well involved, making it a fun place to be. Would definitely recommend.
Katy Moore, , Newcastle University
This site uses cookies to improve your online experience. By continuing to use this site, you agree to accept these cookies. To hide this message, click here.