Contents Insurance
Don't worry, you're automatically covered by the No. 1 student insurance provider, Endsleigh Insurance.
What is insurance?

Personal safety is one thing but have you also thought about the safety and security of your possessions?
It's easy to underestimate the value of your gadgets, and we're not just talking about your laptop and phone. Items such as your clothes, hairdryers and other smaller gadgets, like Fitbits and watches can all add up.
That's a big wedge of money to lose out on should your belongings break, get lost or even stolen! Therefore, it's important to assess the value of what you want to bring before moving to uni so you can get your items covered by suitable student insurance.
Luckily for you, a level of contents insurance is included when you stay with us by Endsleigh. Endsleigh are the UK's No.1 student insurance provider and the only provider recommended by NUS.

Confirm your cover
So, what exactly is insured during your time in halls?
The great news is that a level of contents insurance is included when you stay with us. This insurance policy will cover you inside of your room for fire, flood and theft of your possessions, including your gadgets.
Ahead of arriving, it is really important you spend a couple of minutes to confirm your cover by downloading the My Endsleigh app (you can use the QR code below) or checking online.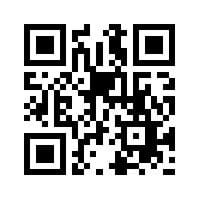 You will find all the important information you need to know, including what's covered and what's not covered on the policy.
You can do this by downloading the MyEndsleigh app and registering. Once you do this you will be entered into a prize draw to win £50 a week for a WHOLE YEAR!*
Visit MyEndsleigh to:
View what is and what is not covered
Get claims support
Personalise cover
Access rewards
Access wellbeing support
Additional benefits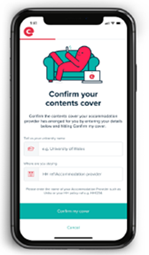 You will also have access to your Endsleigh's 24-hour dedicated student wellbeing helpline, and a digital Rewards Wallet
With over 3,000 brands where you can earn cashback against additional cover for your possessions.
But that's not all, over the next 18 months Endsleigh will be adding exciting new features to the app, with a new gadget insurance product,
additional ways for you to earn and spend cashback and more ways to make your student years easier, more affordable and more rewarding.