Annan Road, Colchester, CO4 3ZG
07460373172
[email protected]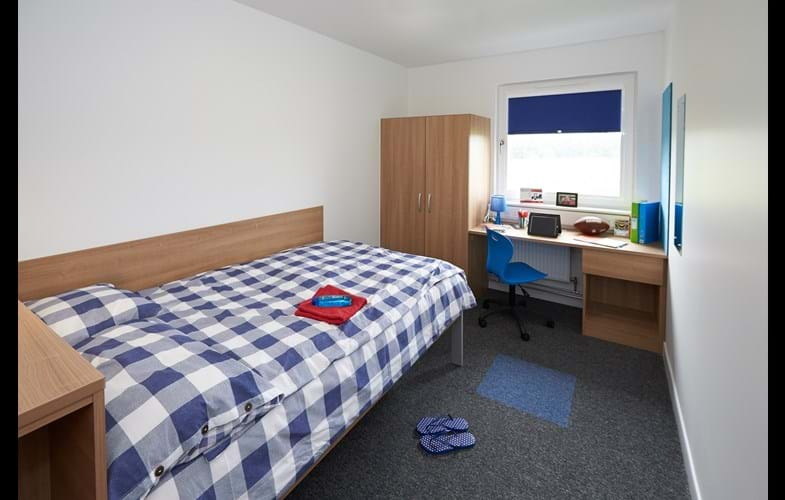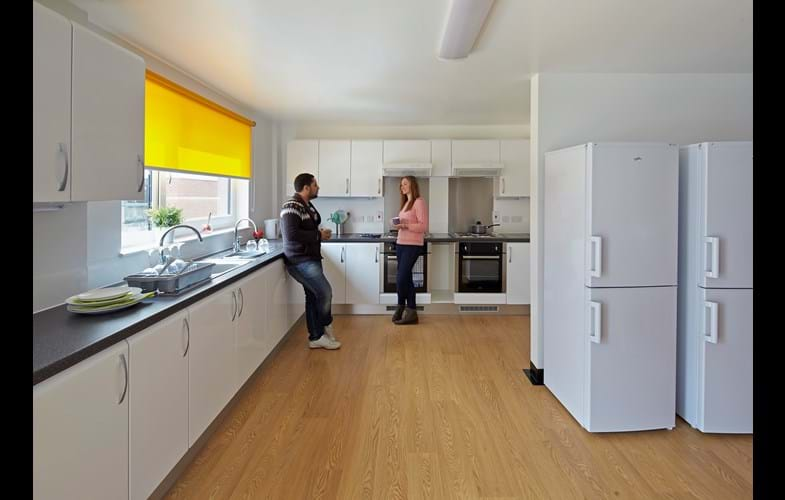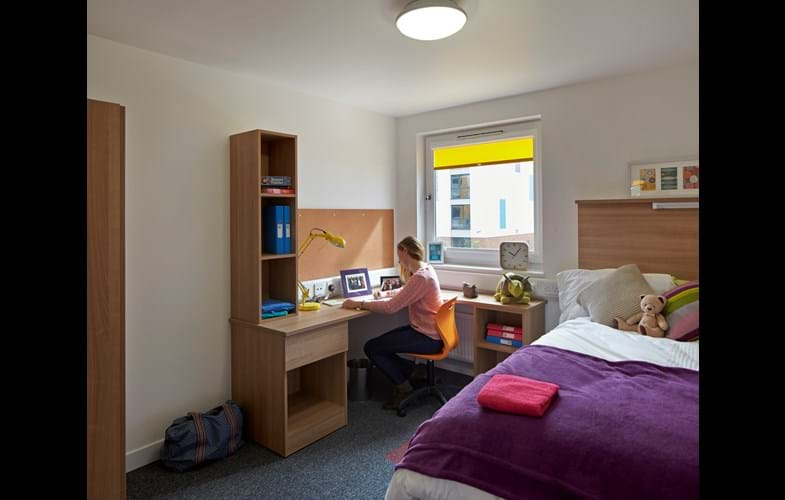 Our location
The Meadows is located near the River Colne estuary, close to the Essex Business School. It's only a ten-minute walk from all the central campus facilities.
With a real sense of its own community, The Meadows has its own shop for those last-minute essentials and common room where you can meet other students from around the world to chat, exchange experiences, and learn about new cultures.
Read more
Back to top
Essential information
We understand that you may have a lot of questions before moving into your new room.
Below is a list of FAQ's to help answer any questions you may have.
If there is anything you still need help with please do not hesitate to get in touch!
I've applied through clearing, when can I book a room?
Clearing is now closed for 23/24. However, if you apply through clearing in August next year and get a place at the University then you will be guaranteed a room with us for 24/25.
How close is the university?
You will be located on our Colchester campus, it is a 10 minute walk to central campus facilities.
Do I have contents insurance?
Yes! As standard, all Derwent's students are automatically covered by the #1 Student insurer, Endsleigh. However this cover may not be sufficient for your needs, for example if you have expensive computers and smart phones so we strongly recommend you review your policy and upgrade your cover if you feel you need it.
Visit endsleigh's website
to check your policy details.
Who looks after my deposit?
If you are returning student or a postgraduate student then you will be required to make a £250 prepayment, this will be deducted from your first terms rent.
How far is the city centre?
Colchester city centre is around a 20-minute bus journey from the university. We have many bus stops on campus running every 10 minutes. Alternatively, it's about a 45-minute walk / 20 minute cycle.
Where is the nearest supermarket?
There is a small shop at The Meadows, nearby for your essentials and we have a Tesco about a 10-minute walk / 3-minute cycle from campus.
Is there a medical centre nearby?
We have our own onsite medical centre which you can register for when you arrive.
Where is the nearest cashpoint?
We have a cashpoint on central campus on square 3 right by the Security and Safety centre.
Where is the nearest police station?
The nearest police station is in the city centre, about 20 minutes from campus.
Where is the nearest post office?
The nearest post office can be found via the Royal Mail site https://www.royalmail.com/services-near-you#/
Where is the nearest gym?
We have our own sports centre on south side of campus, your accommodation will include an off-peak silver membership.
How far are the bus/train stations?
The bus stops are located all around our campus. The closest train station is Hythe station, we also have Wivenhoe, Colchester town, and Colchester main station nearby.
Where's the nearest bus stop?
There is a bus stop right outside the Copse accommodation on Capon Road.
What's in my room?
The room will be furnished with a small double bed and mattress. You will also get a desk, chair, bookshelves, wardrobe, a bin, mirror and a lamp.
What is included in the kitchen?
All kitchens are self-catered and are provided with a cooker, fridge, freezer, microwave, kettle, ironing board and storage units. You will need to provide your own crockery and cooking utensils. Starter packs are available to pre-order before you arrive
here.
Who cleans my flat?
The communal areas such as your kitchen and bathroom will be cleaned once a week. If you have an ensuite these will not get cleaned. Rubbish in bins are removed daily.
Can I bring a pet?
Sorry, pets are not permitted on any Derwent Students properties.
Where can I do my laundry?
The laundrette is located in the social pavilion right outside the Meadows.
Can I personalise my room?
You can bring rugs, photos and blankets etc but we ask that you do not put anything on the walls as any damage will be chargeable.
Can I have guests to stay?
Guests are permitted for up to 3 nights, but if you would like any longer then you will need to email
[email protected]
for permission.
Can I bring my car?
Students who are living in the accommodation are not able to have a parking permit on our site unless you require disabled access.
Is there anywhere I can store my bike?
Yes, we have multiple bike stores all over our campus which are free to use.
Where do I collect my post from?
Post is normally delivered on weekdays to the flats. Large items or those requiring a signature will be stored at the Meadows reception for collection. The post room staff will email you to let you know when it has been delivered and to confirm where to collect it from.
How do I report maintenance issues?
If you have any maintenance issues that you need to report then you can contact the reception on
[email protected]
or report online at https://www.essex.ac.uk/student/accommodation/repairs-and-faults
Can I change my room?
Room exchanges and transfer to vacant room applications usually open around November, further information can be found here https://www.essex.ac.uk/student/accommodation
Do I need to have a TV Licence?
You will need to purchase a TV licence if you wish to watch or stream live TV in your flat.
What events do you arrange on the site?
Your Resident Assistant will advise what events are happening on campus.
What facilities are there on site?
We have many facilities on campus, find all we have to offer here - https://www.essex.ac.uk/life/student-facilities
Can I store my possessions in the summer?
No, you cannot store them in your room. However, the university does have Central Stores where you can pay to keep your belongings in storage if needed. You can contact them on:
[email protected]
Can I book for summer?
The university does offer summer vacation bookings however, it is unlikely it will be in the same room. Applications will open in April 2024 https://www.essex.ac.uk/life/accommodation/apply/short-stay-and-vacation
Can I arrive early?
Unfortunately, we only accept arrivals from the agreed contract start date.
What about safety and security on site?
We have 24 hour security on our campus, further information is available at https://www.essex.ac.uk/student/emergencies/emergency-contacts-at-colchester-campus
What is included in my internet package?
Information about the internet provision in accommodation, can be found at https://www.essex.ac.uk/student/accommodation/accommodation-internet-insurance-phone-tv
Back to top