Our Egham Accommodation
From £225 per week
Parish Hall is brand new student accommodation for all students studying at Royal Holloway, University of London no matter what their year of study is. With a choice of studio rooms and a range of excellent facilities on site and nearby. London is a short train journey away and Heathrow Airport is right on the doorstep, perfect if you're an international student!
About Egham
A town with a rich history, Egham is a traditional English town that offers a lovely mixture of the modern and the traditional. Close to historic Windsor and a great shopping experience in Staines.
You'll find lots of places to explore from the Magna Carta Monument, Virginia Water to Egham Orbit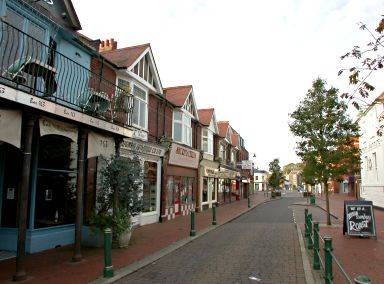 Shopping
Egham has a range of shops and supermarkets but nearby Staines (5 mins by train) offers all your high street favourites to browse in -  Two rivers shopping centre includes a range of shops,café's and restaurants
Eating Out
Egham boasts some great  places to eat - Eggham on Toast  - great place for breakfast. The cups - for rice, noodles and sushi offering great value food to  eat in or takeaway. Villa Rosa -  if Italian is your thing
Getting Around
Egham is well served by public transport including trains, with regular services to London Waterloo, Reading, Weybridge, Staines and Windsor. Egham is also has a good local bus service to over 21 destintions


Been living here for a year and love it. The house is new and clean with fast internet and a lot of flatmates that share the same kitchen so you will never be lonely. It's close to the university and many local supermarkets as well as the subway, train station, airport and a 24 hour gym. The rooms are large enough and very comfortable and the staff are super nice and friendly. The kitchens are cleaned by the cleaning ladies once a week and they work so hard!
Top Napat Stapornchaiyasit, ,
This site uses cookies to improve your online experience. By continuing to use this site, you agree to accept these cookies. To hide this message, click here.