Our York Accommodation
From £149 per week
The Boulevard is 8 mins walk to University of York, with a bus stop opposite. Public transport is 2 minutes and York St John Uni in 10 mins or walk in 30 mins.
About York
York is one of the biggest cities in Yorkshire and has been an important part of UK history for nearly 2000 years. The city therefore has a huge amount of culture and history, making it an interesting place to live.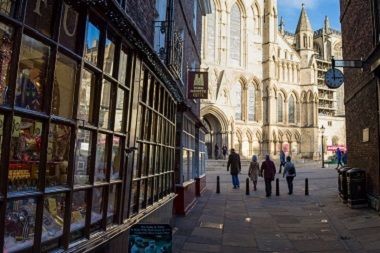 I chose to live at Raleigh Park again as it's good value for money, 24 hour security which is important as a student nurse, it is also close to university.
Verity Steele, BSc Adult Nursing, University of Nottingham
This site uses cookies to improve your online experience. By continuing to use this site, you agree to accept these cookies. To hide this message, click here.