Corfe House, Pitwines Close, Poole BH15 1ED
0120 264 9670
corfe.house@studentroost.co.uk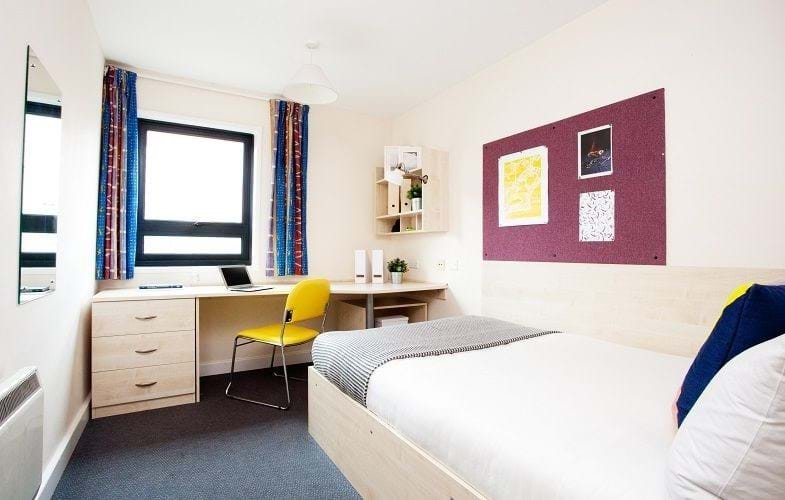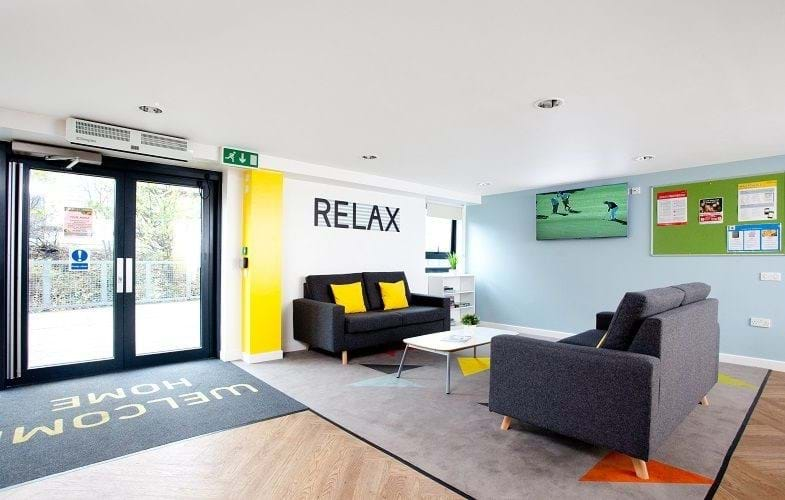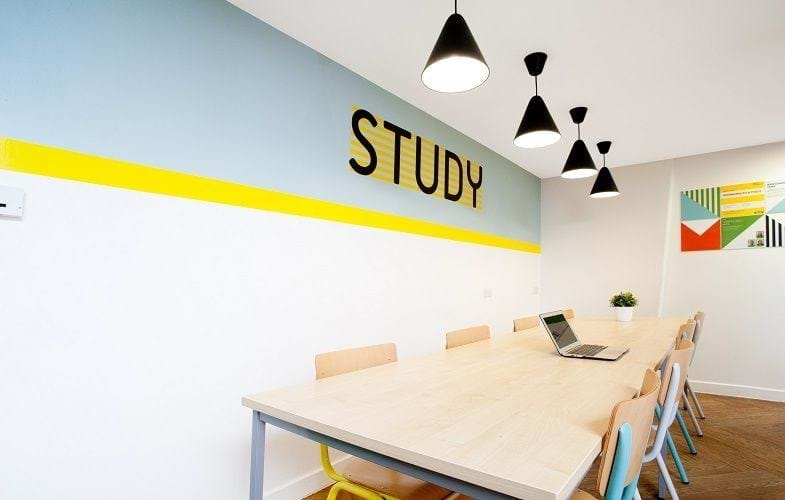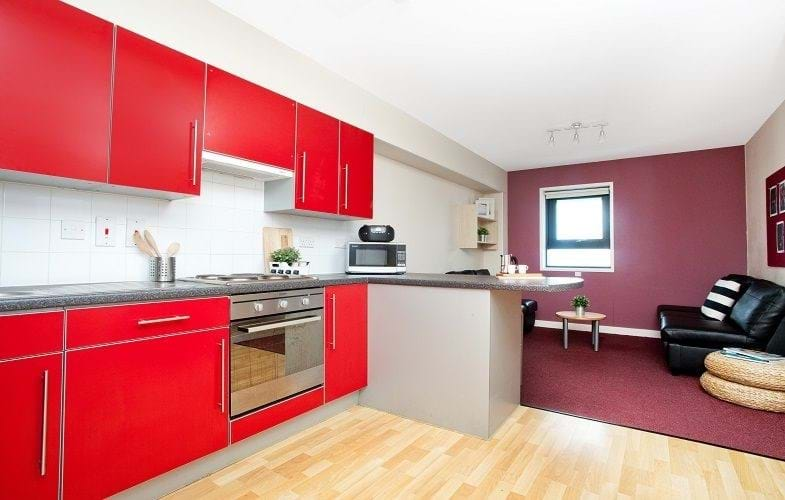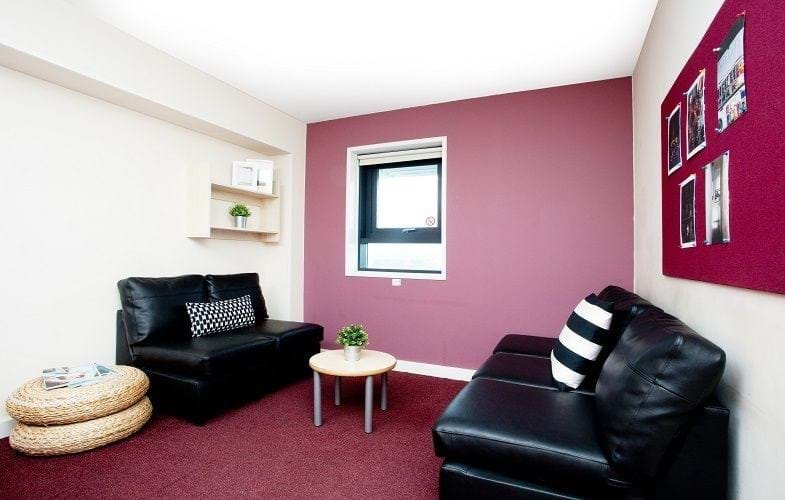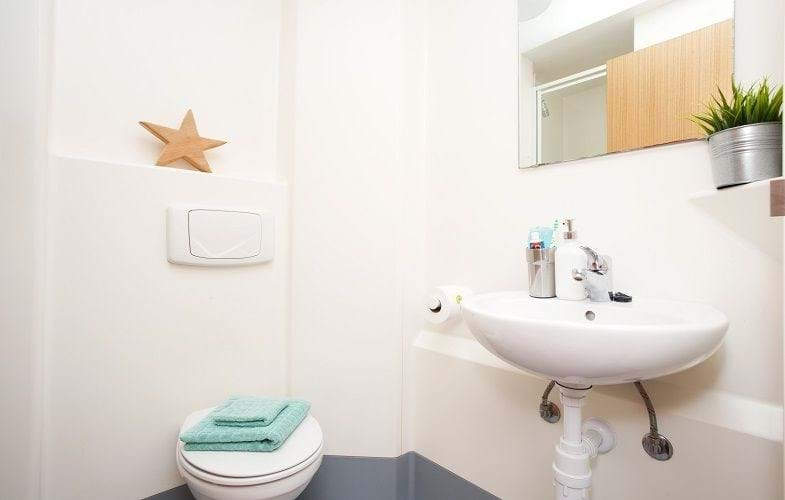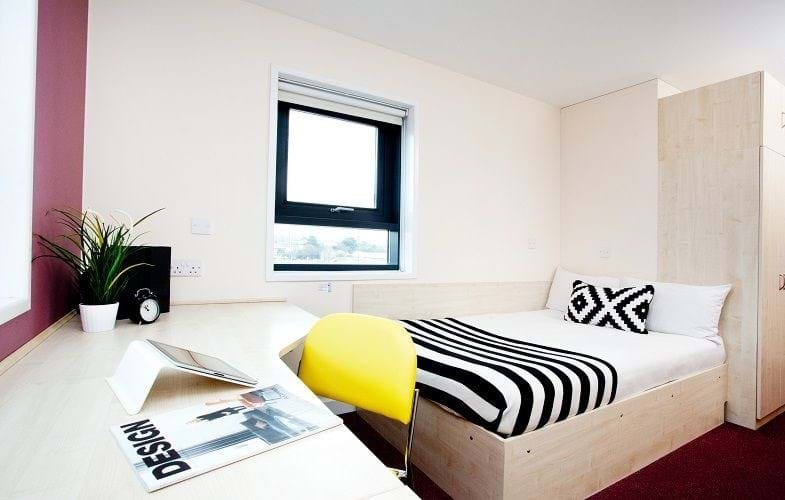 Our location
Corfe House is a 5 minute walk to the town centre where you will find the local leisure centre, supermarkets and other amenities. Bournemouth town centre is a 25 minute bus journey, along with the University. There are a number of student venues such as the university's student union, The Old Fire Station and you will also find everything you need in Poole town centre such as supermarkets, cafes and banks.
Read more
Back to top
Essential information
FAQ's
Documents & policies
We understand that you may have a lot of questions before moving into your new room.
Below is a list of FAQ's to help answer any questions you may have.
If there is anything you still need help with please do not hesitate to get in touch!
I'm applying through clearing, when can I book a room?
If you have gone through clearing and have now have a place at University, you can still book accommodation with us. Check the room availability above, or call us on 0120 264 9670.
My offer has been rejected by the university, can I cancel my booking?
Yes, please screenshot your rejection letter from UCAS along with your name and reference number. Send them to corfehouse@derwentstudents.com within 3 working days to receive your deposit back.
How close is the university?
The university is a 25 minute bus journey.
Do I have contents insurance?
Yes! As standard, all Student Roost accommodation is automatically covered by the number one student insurer, Endsleigh. Please review your policy and check to see if you need to upgrade your cover at all. Click
HERE
to check your policy details.
Who looks after my deposit?
Your deposit is safely stored away with a company called
DPS
you can contact them on 0330 303 0030.
How far is the city centre?
Poole is on your doorstep, Bournemouth is a 25 minute bus journey.
Where is the nearest supermarket?
It is less than a 5 minute walk to the local supermarkets.
Is there a medical centre nearby?
Poole town medical centre is a 13 minute walk on Parkstone Road.
Where is the nearest cashpoint?
There is a nationwide, which is a 9 minute walk away on Kirgland Cresent. There are cash points by the Sainsbury's; which is a 3 minute walk from Corfe House.
Where is the nearest gym?
There is a leisure centre opposite the property, with gym and swimming facilities. Bournemouth University has an extensive range of facilities including sports halls, 3G pitches, gyms and training suites.
How far are the bus/train stations?
Poole Railway Station is only a 5 minute walk. It's about 10-15 minutes by foot.
Where's the nearest bus stop?
The bus station outside the Dolphin Shopping Centre can take you around the city. Additionally, there is a Uni bus located at the Seldown coach park - a 3 minute walk from Corfe House over the Seldown bridge. Uni bus can take you to Bournemouth University , as well the Bournemouth city centre. Follow the link for more details:
Here.
What's in my room?
Our en suite rooms offer comfortable 3/4 size beds, with storage space and a desk area. You'll have your own shower room with a toilet and sink, and you will have shared kitchen facilities. Our studios offer larger beds and more room, with kitchen facilities included in your studio.
What is included in the kitchen?
Kitchen includes: Hoover, mop and bucket, kettle, fridge and freezer, oven with hob, ironing board (no iron) , dust pan and brush, refuse bin, recycling bin and microwave. We also have kitchen and bedroom packs available through UniKitOut which offer everything from utensils to crockery. If you would like to find out more about these click
here.
Who cleans my flat?
Residents are responsible to clean the common area of the flat , as well their bedroom. We do however provide a fortnightly kitchen clean service, as long kitchen is "clean enough to clean" with access to the sink.
Can I bring a pet?
Sorry, pets are not permitted on any Derwent Students properties.
Where can I do laundry?
Our laundry room is located in the common room (available 24 hours) and operated by Circuit.
Can I personalise my room?
Yes, as long there is no damage made to the walls i.e. drilling, paint damage etc.
Can I have guests to stay?
Yes, however it is recommended to obtain permission from other flatmates and they are only allowed to stay 2 nights a week.
Can I bring my car?
Unfortunately Corfe House have limited parking space and we are unable to accommodate permanent parking on site. There are car park nearby.
Is there anywhere I can store my bike?
Yes. We do have a secure biking shed.
Where do I collect my post from?
General post can be collected from post boxes. If the post requires signature or is too big to place it inside the post box, we will collect it on behalf of the resident or sign for it. Once processed, resident will be informed by email to collect it from the reception.
How do I report maintenance issues?
We now have our very own Repair app. Download the 'Main Manager' app onto your smart phone or tablet and then get the site code from Reception. Enter the code into the app and then you can log any problems you're having with your accommodation.
Can I change my room?
Subject to availability, please ask at reception.
Do I need to have a TV licence?
TV licence is required when resident have their own TV stand in their bedroom or in the common space of the flat. Please refer to the
BBC website
on policy.
What events do you arrange on the site?
Throughout the year we organise various events on site. We have a University reps called Res-Life who are responsible to organise events. However Derwent students will provide some events as well.
What facilities are there on site?
In the common room there is pool table free of charge, TV, PlayStation is available to residents (by courtesy of BU)
Can I store my possessions in the summer?
Unfortunately due to the insurance regulations we do not have a facility to store resident's possessions. We do advertise local self-storage places before the check out.
Can I book for summer?
Yes. We will be offering summer stay to our residents as well to other potential clients, as long they meet our criteria (students, age, etc.)
Can I arrive early?
Subject to availability. Minimum stay 1 week. Please ask at reception for more details.
Download useful and important policy documents and agreements below.
Back to top