North Church Street , Nottingham NG1 4BR
0115 855 9048
trinity.square@studentroost.co.uk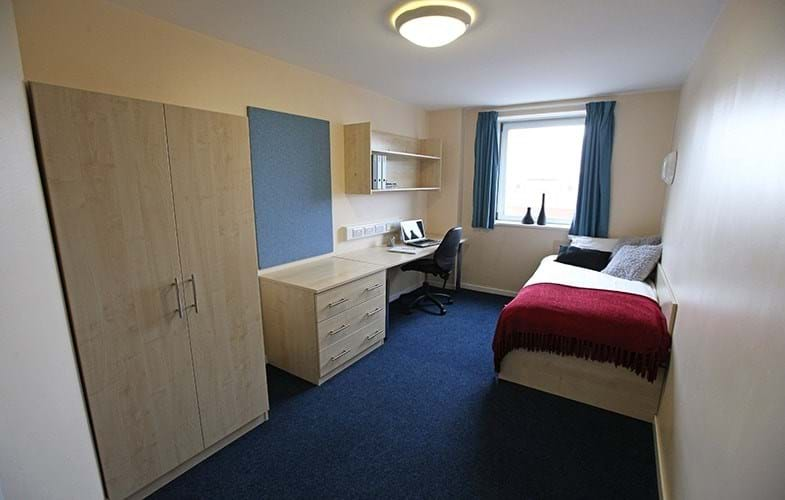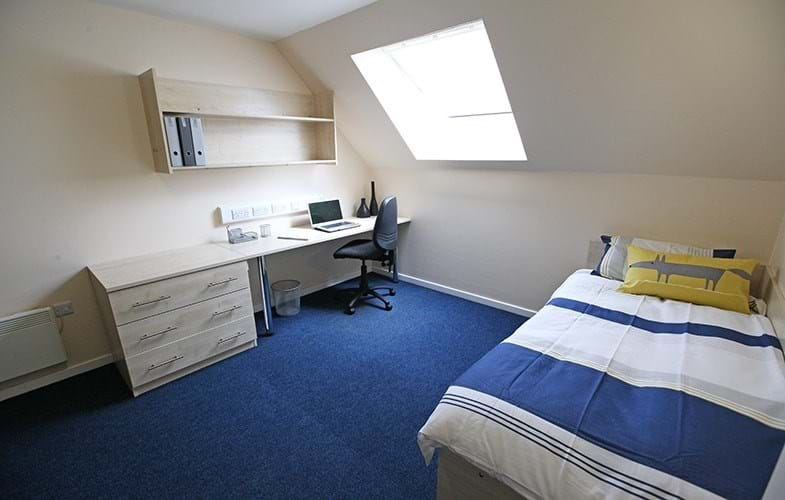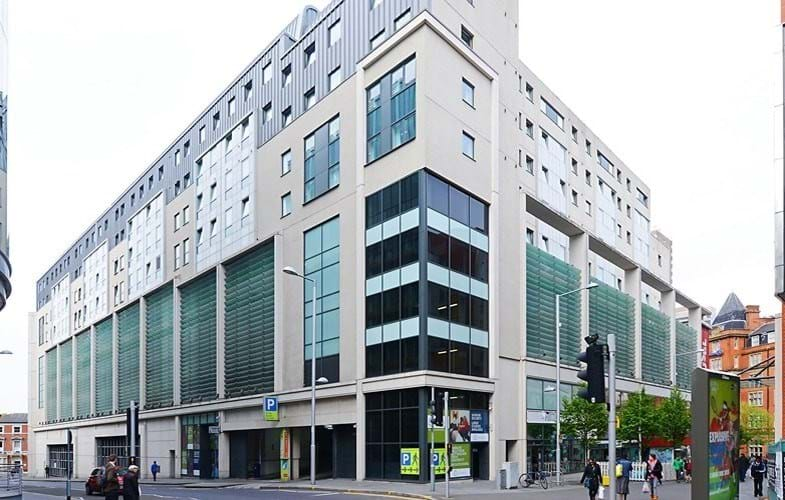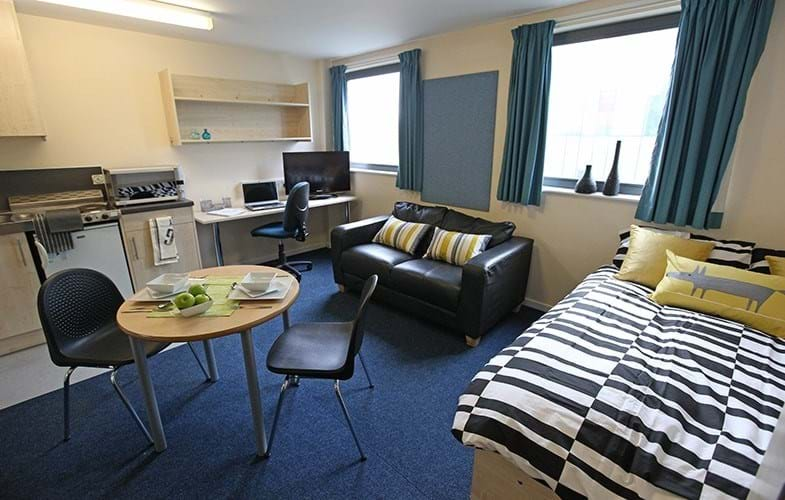 Our location
Trinity Square is now managed by Student Roost. To find out more about the accommodation and to book a room, please visit studentroost.co.uk
Read more
Back to top
Essential information
We understand that you may have a lot of questions before moving into your new room.
Below is a list of FAQ's to help answer any questions you may have.
If there is anything you still need help with please do not hesitate to get in touch!
I'm applying through clearing, when can I book a room?
If you have gone through clearing and have now have a place at University, you can still book accommodation with us. Check the room availability above, or call us on 0115 855 9048.
My offer has been rejected by the university, can I cancel my booking?
Yes, please screenshot your rejection letter from UCAS along with your name and reference number. Send them to trinity@derwentstudents.com within 3 working days to receive your deposit back.
Do I have contents insurance?
Yes! As standard, all Student Roost accommodation is automatically covered by the number one student insurer, Endsleigh. Please review your policy and check to see if you need to upgrade your cover at all. Click
HERE
to check your policy details.
Who looks after my deposit?
Your deposit is safely stored away with a company called
DPS
you can contact them on 0330 303 0030.
I'm an International student, do I need a UK Guarantor to book?
If you choose to pay termly, you are required to supply a UK guarantor who will guarantee to make your instalment payments if you are unable to. The Guarantor must be living in the UK, be in full-time employment or a homeowner. If you choose to pay your year's rent in full, you do not require a UK guarantor.
How close is the university?
Nottingham Trent University's City Campus is a 5 minute walk away
How far is the city centre?
The scheme is located in the city centre.
Where is the nearest supermarket?
There is a Tesco across the road and a Little Waitrose underneath the scheme
Is there a medical centre nearby?
There is a health centre on the City Campus.
Where is the nearest cashpoint?
Across the road.
Where is the nearest police station?
Across the road
Where is the nearest post office?
A 7 minute walk away on Queen Street.
Where is the nearest gym?
There is a gym underneath the scheme.
How far are the bus/train stations?
Victoria Bus Station is across the road. Broadmarsh Bus Station and the Train Station are a 20 minute walk away.
Where's the nearest bus stop?
The bus stop to Nottingham Trent University's Clifton Campus is opposite the site. Bus stops to the University of Nottingham are 10 minutes away.
What's in my room?
Your room is fully furnished with: bed with under bed storage, desk, chair, wardrobe, chest of drawers, shelves, full-length mirror, waste bin and noticeboard.
What is included in the kitchen?
Kitchens come equipped with: cooker, microwave, fridge/freezer, kettle and personal locked cupboards. You will need to provide your own crockery and cooking utensils. Starter packs are available to pre-order before you arrive - see our homepage.
Who cleans my flat?
We provide monthly shared kitchen cleans but you will be responsible for cleaning your room and bathroom.
Can I bring a pet?
Sorry, pets are not permitted on any Derwent Students properties.
Where can I do my laundry?
There are 2 laundries on site.
Can I personalise my room?
A noticeboard is provided for posters. We ask that you don't put posters on your walls and any damage caused will be chargeable
Can I have guests to stay?
Guests are permitted for a maximum of 2 nights in any week. Please sign them in at reception on arrival.
Can I bring my car?
There is no parking at Trinity Square, but due to the central location of the scheme there is no need for a car!
Is there anywhere I can store my bike?
Yes, we have bike racks in both blocks.
Where do I collect my post from?
Letters are delivered to your flat's post box on the ground floor of each Core. Each flat has an intercom system and parcels can be collected from our security office. Please inform the office in writing if you do not want us to sign for anything.
How do I report maintenance issues?
We now have our very own Repair app. Download the 'Main Manager' app onto your smart phone or tablet and then get the site code from Reception. Enter the code into the app and then you can log any problems you're having with your accommodation.
Can I change my room?
Transfers will only be considered after 1st November, subject to the authorisation of the Management Team. As experienced staff we will always endeavour to resolve any flat issues and offer any necessary support or help.
Do I need to have a TV Licence?
Yes you will need to pay for one.
What events do you arrange on the site?
We arrange focus groups, welcome events and social events. Please sign up on the noticeboard in reception for anything you are interested in.
What facilities are there on site?
Courtyard with seating and laundrettes.
Can I store my possessions in the summer?
Yes, if you are staying for the following year. Charges apply - please see the site team for more information.
Can I book for summer?
Yes, we can offer summer lets. Please contact the team for further information.
Can I arrive early?
Students can arrive early only if they are booking for the summer period. Please contact the office to discuss your requirements and check availability.
What about safety and security on site?
Trinity Square is a 24 hour manned site, with out of hours security. We have a very safe key card entry system in place and all main entrances are swipe access only.
Back to top