Faraday Road, Lenton, Nottingham NG7 2EG
0115 855 9008
[email protected]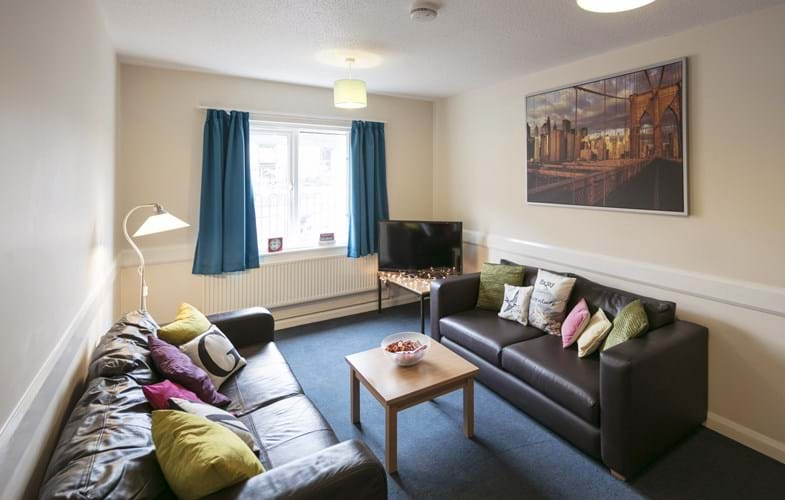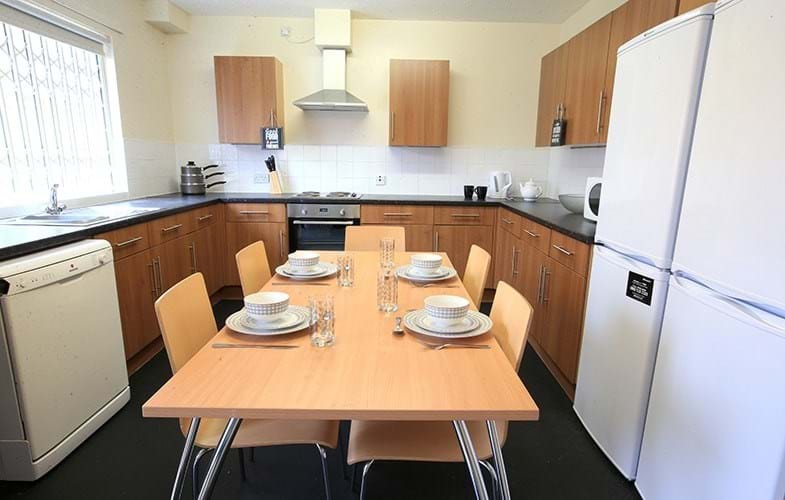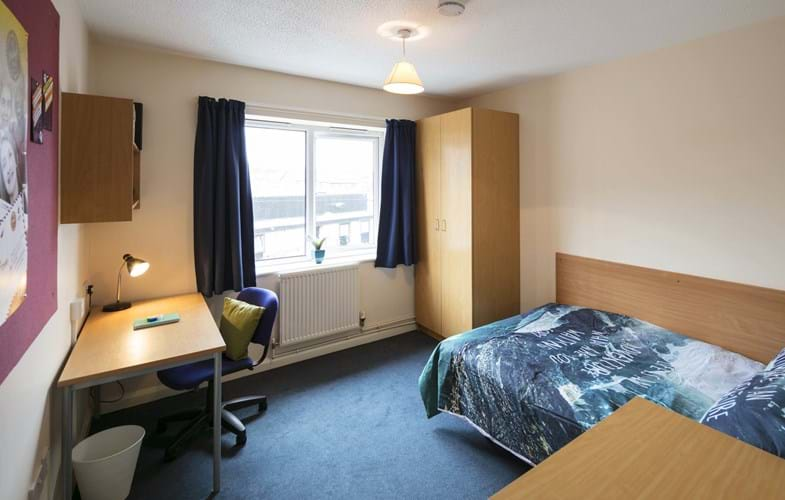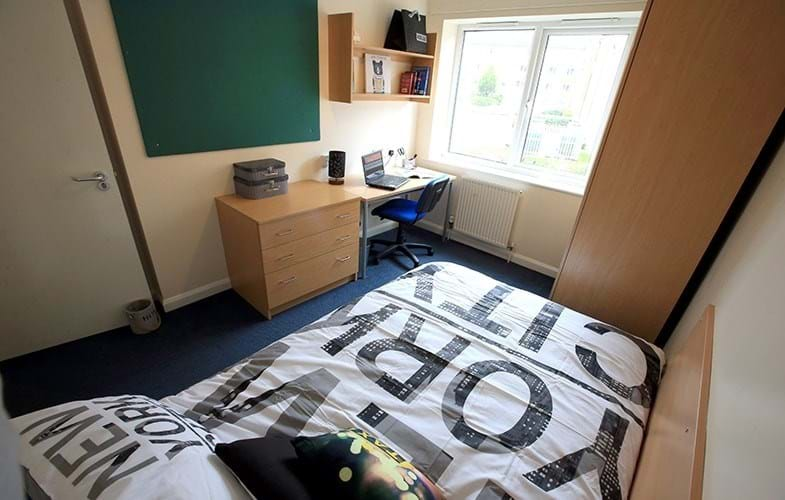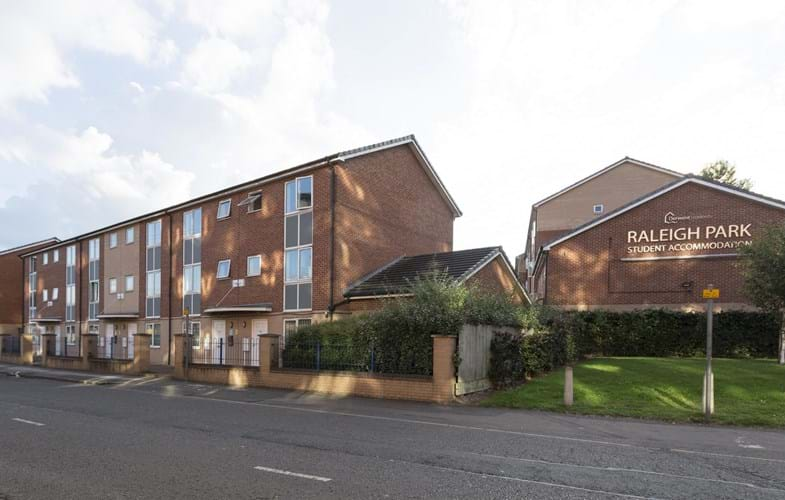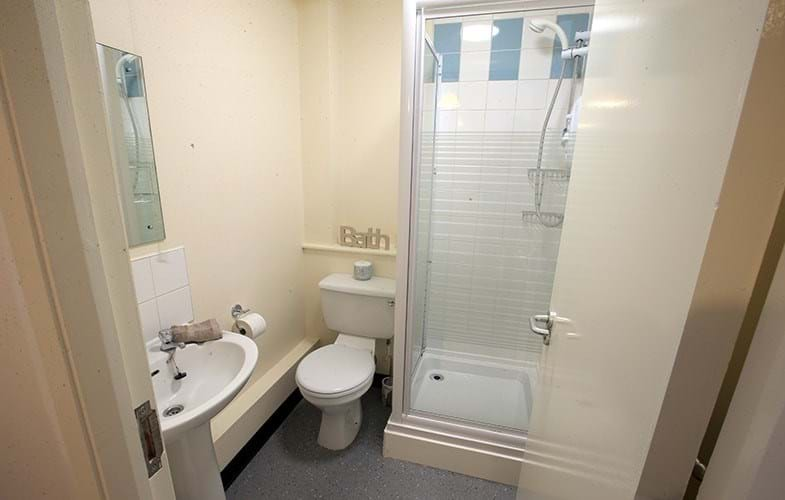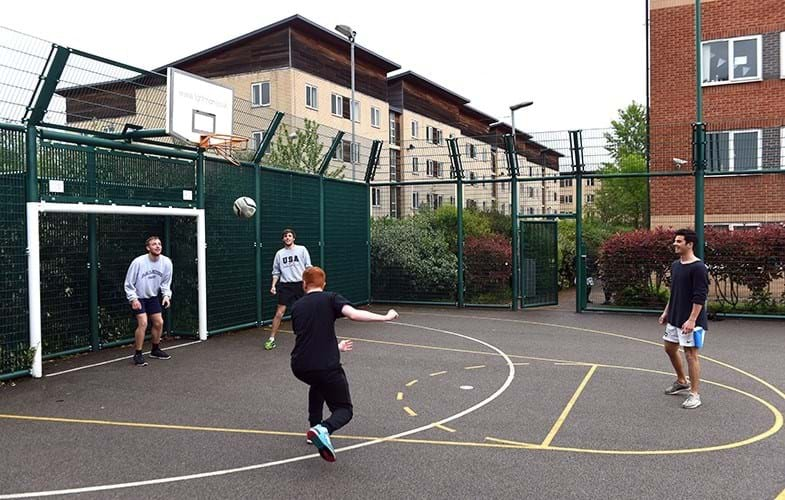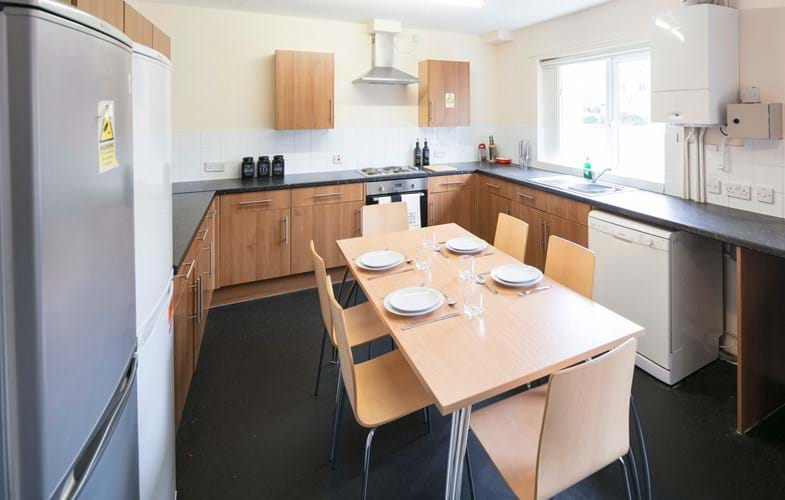 Our location
Students looking for accommodation in their second and third years at the University of Nottingham should consider Madison Gardens, located on the Raleigh Park site not far from the centre of Nottingham. Madison Gardens is located next to the University of Nottingham's Jubilee Campus and University Park is just a short 20 minute walk away. Alternatively, the free university hopper bus travels regularly between Jubilee and University Park and links to other Nottingham University sites. It's only 25 minutes to walk to Nottingham City Centre and the frequent buses will shorten this to 5-10 minutes.
Read more
Back to top
Room types and prices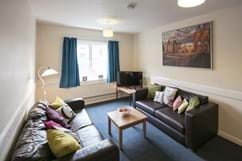 Your own room with 3/4 bed within a shared house
Standard Plus 2022-23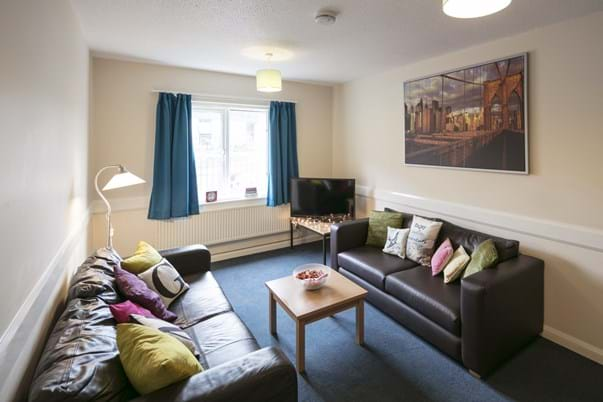 A room in a House offers a 3/4 bed and shared facilities. Rooms in the Houses are set over multiple floors and have a shared separate lounge room as well as a kitchen. Perfect for 2nd and 3rd years, Postgrads and medical students wanting a more private living experience with the safety and ease of being on managed and maintained accommodation. Tenancy from September 2020.
50 Weeks
Contract start date:
17/09/2022
Rent per week £108.00
Total cost £5,400.00
Book now
Back to top
Images are for illustrative purposes only, each room type is different in style and size depending on location within the building. 
Please note you will be required to pay a £250 deposit to secure your room when booking.
Essential information
FAQ's
Documents & policies
We understand that you may have a lot of questions before moving into your new room.
Below is a list of FAQ's to help answer any questions you may have.
If there is anything you still need help with please do not hesitate to get in touch!
How close is the university?
Jubilee Campus is a 5-10 minute walk away. University Park Campus is a 15-20 minute walk, or residents can catch the free University hopper bus from Jubilee Campus.
Do I have contents insurance?
Yes! As standard, all Derwent's students are automatically covered by the #1 Student insurer, Endsleigh. However this cover may not be sufficient for your needs, for example if you have expensive computers and smart phones so we strongly recommend you review your policy and upgrade your cover if you feel you need it.
Visit endsleigh's website
to check your policy details.
Who looks after my deposit?
The deposit that you pay will be held by the Deposit Protection Service, you will be sent an email advising you of your Deposit ID, which you should keep safe to enable you to get your deposit back
How far is the city centre?
A 25 minute walk or 5-10 minute bus ride. The Pink line buses are £1 with a student card.
Where is the nearest supermarket?
There is a Lidl across the road and a Tesco Express about 7 minutes' walk away.
Is there a medical centre nearby?
There is a health centre on University Park Campus and a doctor's surgery 10 minutes' walk away on Ilkeston Road.
Where is the nearest cashpoint?
At the local Tesco Express.
Where is the nearest police station?
A 25 minute walk away on Maid Marian Way.
Where is the nearest post office?
A 10 minute walk away on Ilkeston Road.
Where is the nearest gym?
Across the road behind Lidl.
How far are the bus/train stations?
Bus 2 goes directly from Ilkeston Road to Victoria Bus Station. The Indigo bus goes directly to Broadmarsh Bus Station from Derby Road. The train station is a 3 minute walk from Broadmarsh Bus Station.
Where's the nearest bus stop?
On Ilkeston Road, 2 minutes' walk away.
What's in my room?
Your room is fully furnished with: bed, desk, chair, wardrobe, chest of drawers, shelves and noticeboard.
What is included in the kitchen?
Kitchens come equipped with: cooker, microwave, fridge/freezer, kettle and dishwasher. You will need to provide your own crockery and cooking utensils. Starter packs are available to pre-order before you arrive - see our homepage.
Who cleans my flat?
The on-site cleaning team will clean the building common areas and other areas including laundries, quiet room and JCR. Residents are responsible for cleaning all flat areas. Flats will be checked weekly to ensure the property is being well maintained
Can I bring a pet?
Sorry, pets are not permitted on any Derwent Students properties
Where can I do my laundry?
There are several laundry rooms on site, each with 5 or more washers and dryers. We use a top-up card system.
Can I personalise my room?
You can personalise your room using accessories and bedding, which you need to provide yourself. We ask that you don't put posters on your walls as any damage caused will be chargeable.
Can I have guests to stay?
Guests are permitted for a maximum of 2 consecutive nights in any week, but they are not permitted to sleep in the kitchen/lounge area. They must stay in your room with you. If you are going to have a guest you must email their name and the dates they're staying to
[email protected]
You can obtain a free visitor parking permit from reception.
Can I bring my car?
We have car parking available for an additional fee. Please contact reception to find out more.
Is there anywhere I can store my bike?
Yes, we have secure bike storage across the site. We recommend that you bring a bike lock.
Where do I collect my post from?
All letters and deliveries will be delivered directly to your house. We do not accept parcels or post in reception, so please ensure that you are available to collect deliveries.
How do I report maintenance issues?
You can visit reception and fill out a repair form or call us directly to report the issue. If it is a leak or an emergency issue, please let us know as soon as possible to prevent any damage in your flat.
Can I change my room?
We allow transfers from around mid-October each year, depending on available rooms. Please note that there is an administration fee of £50. Please speak with the team for further information.
Do I need to have a TV Licence?
No, we provide a TV in your lounge and we cover the TV Licence, so you won't need to buy one.
What events do you arrange on the site?
The JCR committee, supported by the Student's Union, organise events on and off-site throughout the year. The Resident Tutor team organise events such as exam de-stress workshops, Free bicycle maintenance, and Guide dog meet and greets. The on-site team also organise welcome BBQs, charity fundraising events and special events for Nursing and Midwifery students.
What facilities are there on site?
Quiet room; ball court; common room with smart TV, pool table, table tennis and outdoor gym.
Can I store my possessions in the summer?
Contracts run for 50 weeks, so we don't offer storage at Madison Gardens.
Can I book for summer?
Our contracts run for 50 weeks, so summer booking isn't necessary
Can I arrive early?
Due to essential works on the site throughout the summer, we unfortunately cannot permit residents to move in earlier than the start of their contract in September.
What about safety and security on site?
The on-site team are available during office hours. Outside of these times a Security Guard is on site. CCTV cameras are positioned around the scheme. We have recently installed new block doors and a gate entry system to one of the main courts. Our residents' safety is important to us, and we display and email advice to them throughout the year. Our Resident Tutor team are also available out of hours for welfare support and advice.
What is included in my internet package?
Included - 50Mbps, free for the year Wired and Wi-Fi Internet access will be available throughout the building including your rooms and communal areas. For additional services click
here.
Download useful and important policy documents and agreements below.
Back to top