Our Nottingham Accommodation
From £99 per week
Madison Gardens, close to Jubilee Campus perfect for University of Nottingham students. It's safe and affordable with all-inclusive rents and no hidden charges.
From £100 per week
Raleigh Park is accommodation for all students at the University of Nottingham, with a choice of rooms and flats with excellent facilities on site and nearby.
Room types
Cluster Flats
En-suite Rooms
About Nottingham
Nottingham is full of culture, caves, history and links to the legendary Robin Hood. Increasingly becoming popular as a location for a city break in the UK, Nottingham is home to some of the best shopping and is recognised for its diverse selection of restaurants and bars.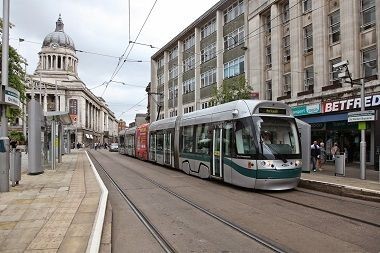 I love my house, it's homely and spacious with a nice outdoor area. Everything is close by, it's a great student hub with the Uni, City Centre and plenty of amenities close by - I will be sad to leave!
Danielle Garrington-Miller, Health Science, University of Nottingham
This site uses cookies to improve your online experience. By continuing to use this site, you agree to accept these cookies. To hide this message, click here.