Our Nottingham Accommodation
From £102 per week
Madison Gardens, close to Jubilee Campus perfect for University of Nottingham students. It's safe and affordable with all-inclusive rents and no hidden charges.
From £103 per week
Raleigh Park is accommodation for all students at the University of Nottingham, with a choice of rooms and flats with excellent facilities on site and nearby.
Room types
Cluster Flats
En-suite Rooms
Summer Lets 2020
About Nottingham
Nottingham is full of culture, caves, history and links to the legendary Robin Hood. Increasingly becoming popular as a location for a city break in the UK, Nottingham is home to some of the best shopping and is recognised for its diverse selection of restaurants and bars.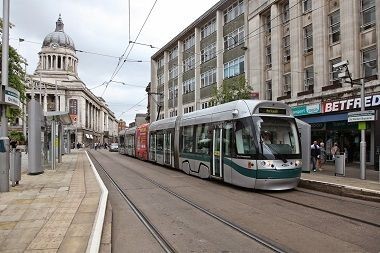 This place is a great place to live and study! Being close to the university, city centre and train station makes it the perfect location. Staff and security are also well involved, making it a fun place to be. Would definitely recommend.
Katy Moore, , Newcastle University
This site uses cookies to improve your online experience. By continuing to use this site, you agree to accept these cookies. To hide this message, click here.