Our Nottingham Accommodation
From £102 per week
Madison Gardens, close to Jubilee Campus perfect for University of Nottingham students. It's safe and affordable with all-inclusive rents and no hidden charges.
From £103 per week
Raleigh Park is accommodation for all students at the University of Nottingham, with a choice of rooms and flats with excellent facilities on site and nearby.
Room types
Cluster Flats
En-suite Rooms
Summer Lets 2020
About Nottingham
Nottingham is full of culture, caves, history and links to the legendary Robin Hood. Increasingly becoming popular as a location for a city break in the UK, Nottingham is home to some of the best shopping and is recognised for its diverse selection of restaurants and bars.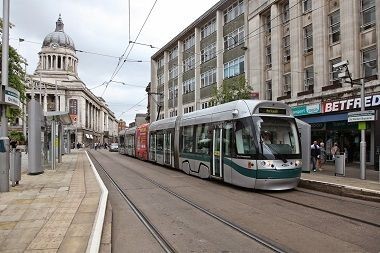 I have chosen to return to Raleigh because it is in a convenient location for my studies. Staff are always really helpful and friendly and can sort out any problems/issues you may have.
Holly-May Machin, BSc Nursing, University of Nottingham
This site uses cookies to improve your online experience. By continuing to use this site, you agree to accept these cookies. To hide this message, click here.