Our Nottingham Accommodation
From £108 per week
Madison Gardens, close to Jubilee Campus perfect for University of Nottingham students. It's safe and affordable with all-inclusive rents and no hidden charges.
From £109 per week
Raleigh Park is accommodation for all students at the University of Nottingham, with a choice of rooms and flats with excellent facilities on site and nearby.
Room types
Cluster Flats
En-suite Rooms
About Nottingham
Nottingham is full of culture, caves, history and links to the legendary Robin Hood. Increasingly becoming popular as a location for a city break in the UK, Nottingham is home to some of the best shopping and is recognised for its diverse selection of restaurants and bars.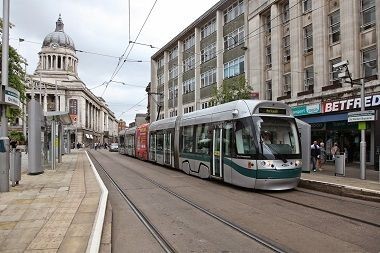 Been living here for a year and love it. The house is new and clean with fast internet and a lot of flatmates that share the same kitchen so you will never be lonely. It's close to the university and many local supermarkets as well as the subway, train station, airport and a 24 hour gym. The rooms are large enough and very comfortable and the staff are super nice and friendly. The kitchens are cleaned by the cleaning ladies once a week and they work so hard!
Top Napat Stapornchaiyasit, ,