Hassell Street Apartments, 2 Hassell Street, Newcastle-Under-Lyme ST5 1AG
0141 433 0710
[email protected]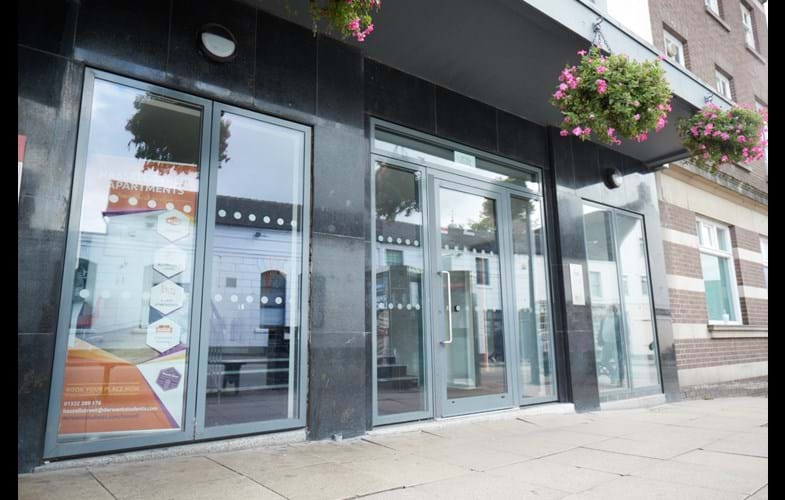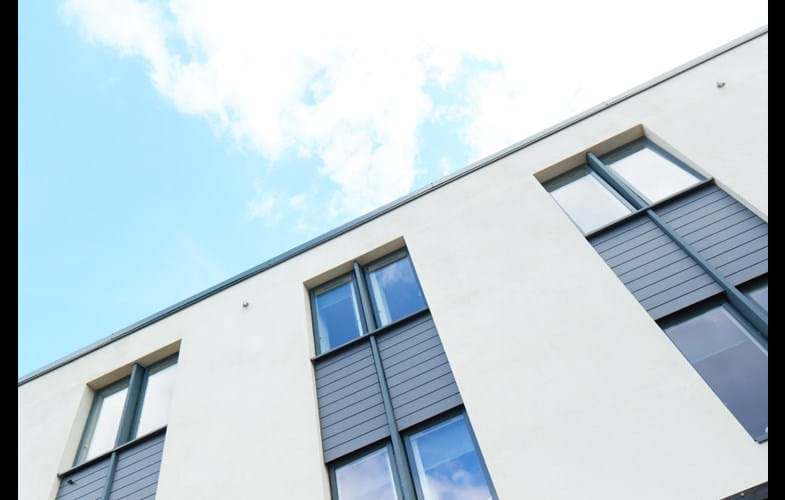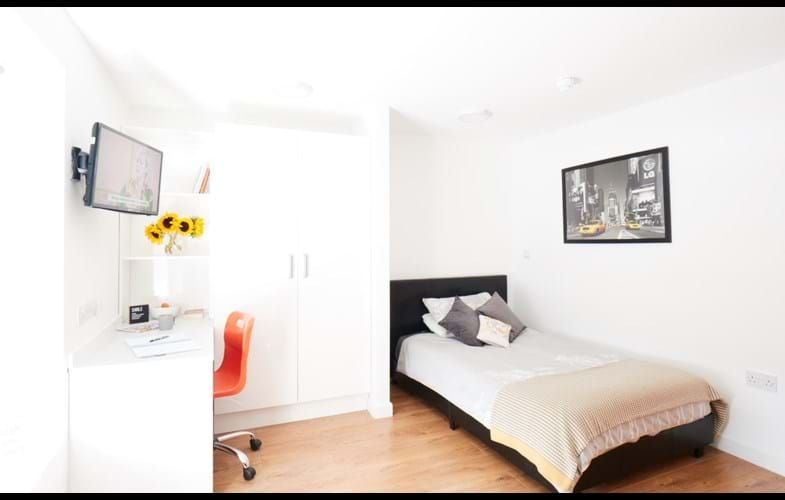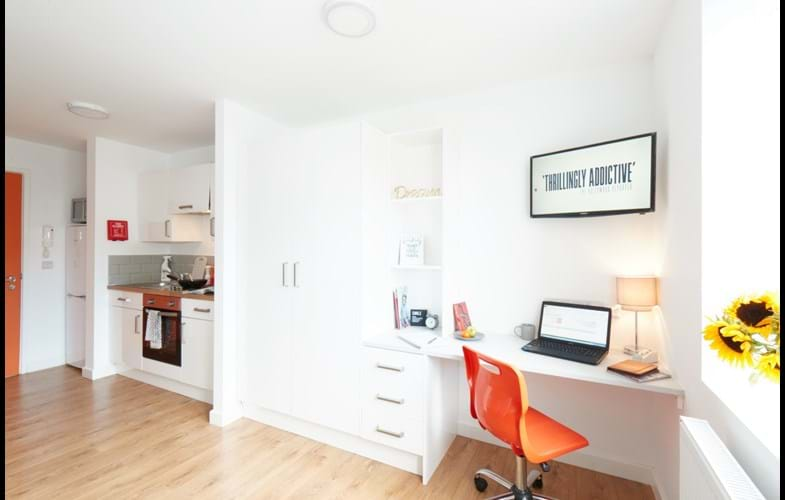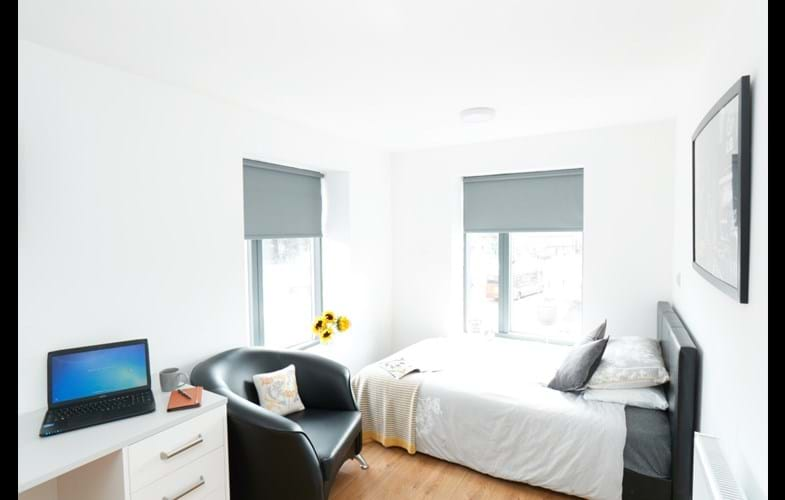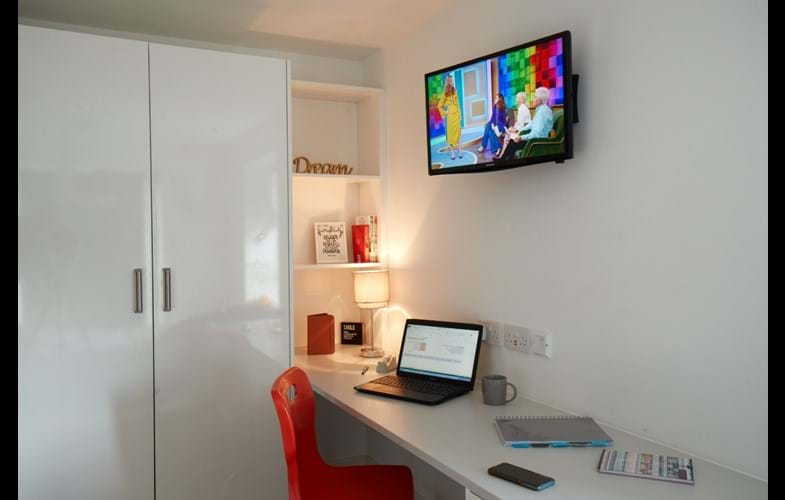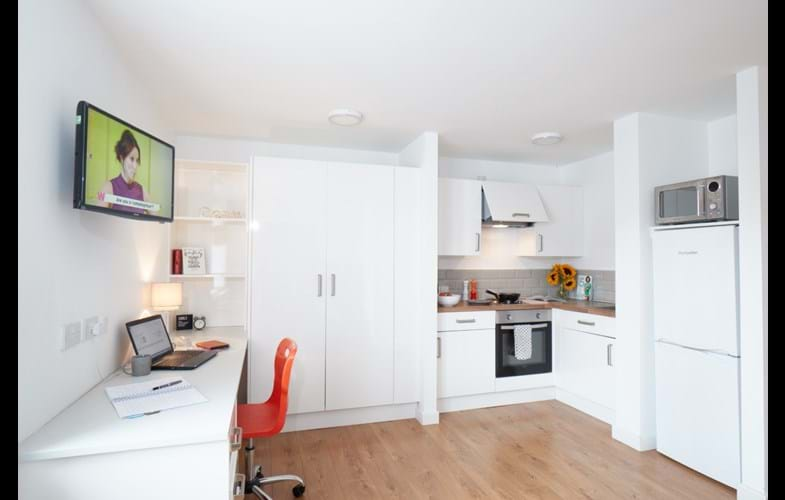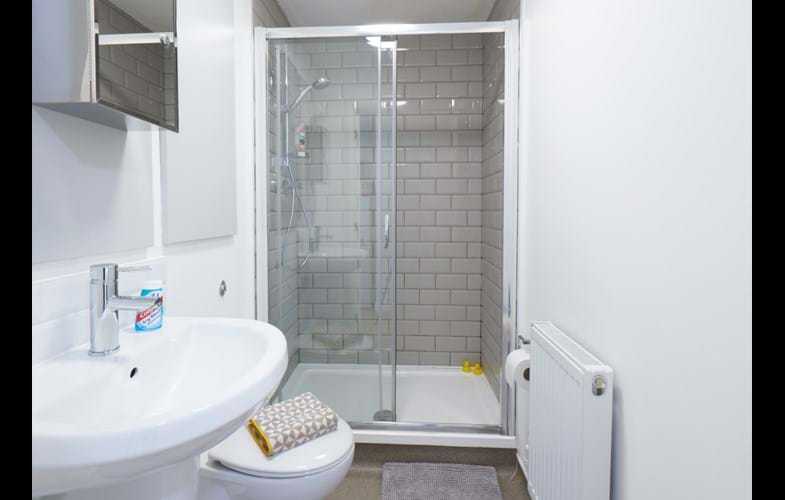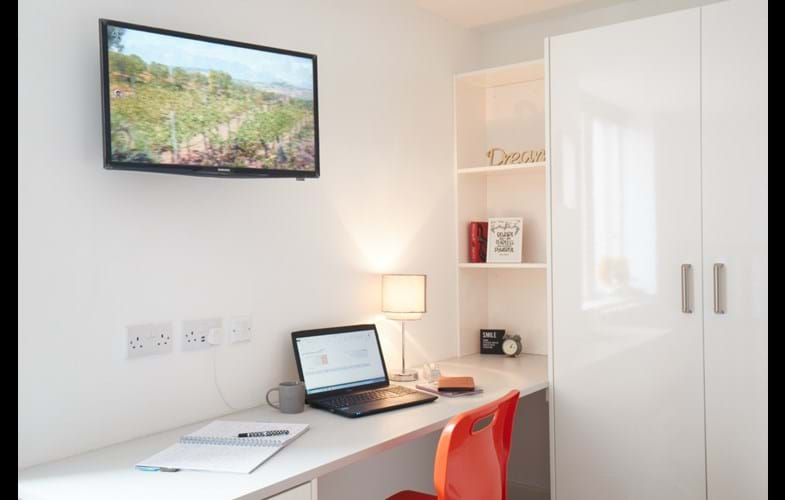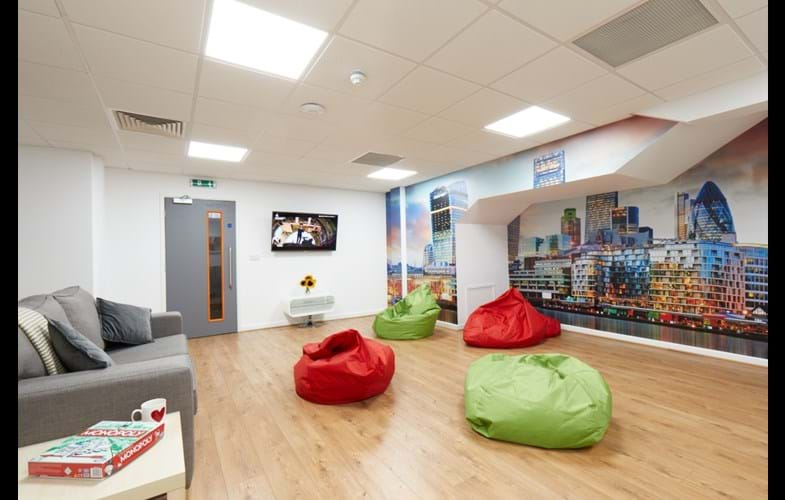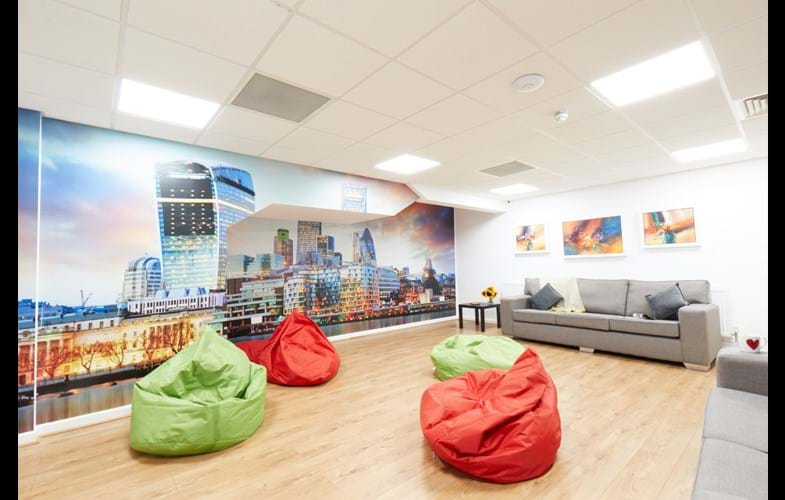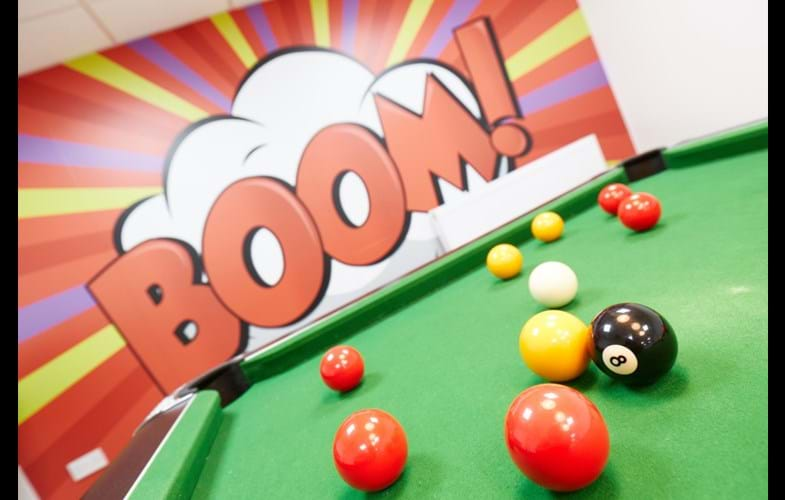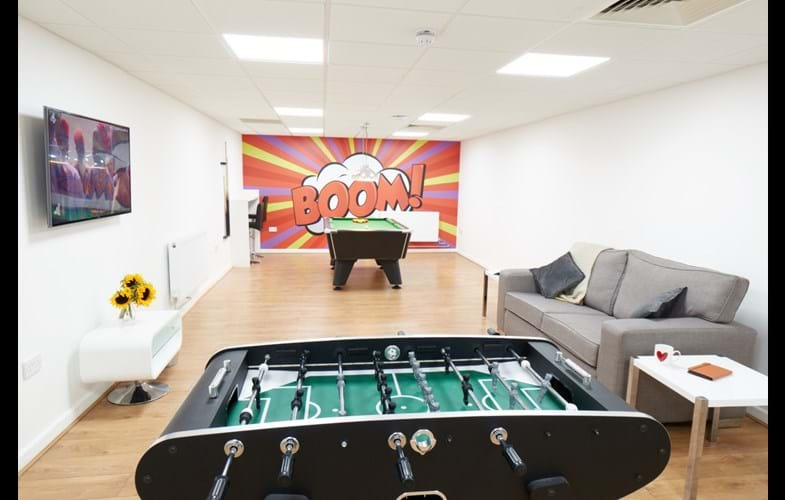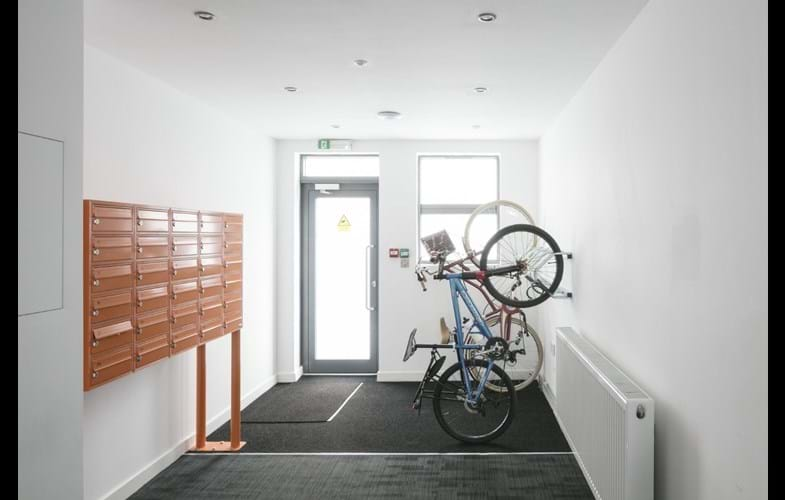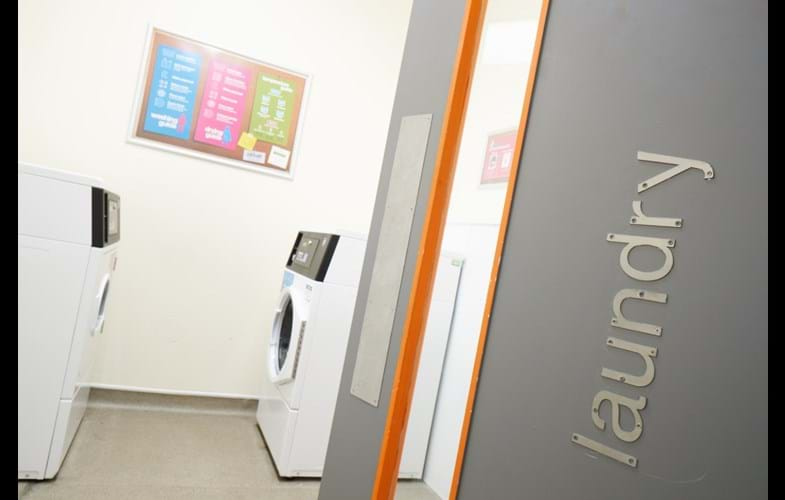 Our location
Hassell Street Apartments are situated in a prime location right at the heart of Newcastle-under-Lyme's town centre.
The 30 self-contained studios are ultra-modern, stylish and well-equipped with contemporary furniture and finishes. Hassell Street boasts two student lounges - great for socialising and meeting new friends. Keele University is just a short bus ride away, so these apartments are perfect for students studying there.
With its town centre location, students have a great choice of bars and restaurants right on their doorstep, along with a fantastic range of local shops, and the main bus station is also nearby.
To arrange a viewing, please email: [email protected]
Read more
Back to top
Room types and prices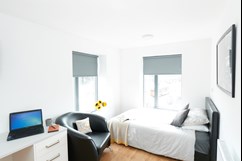 Self-contained apartments with shower rooms and kitchen facilities.
Classic Studio 2024-25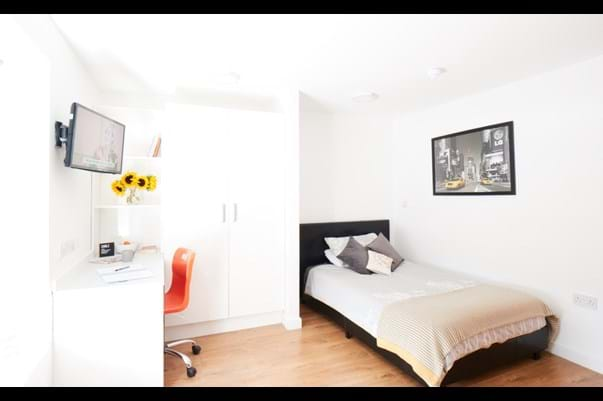 Studio room with kitchen facilities, 3/4 bed, desk and desk chair, private en-suite shower room and storage. All rooms include USB ports, fridge freezer, oven and hob. *images are a representation. Room layouts may vary*
48 Weeks
Contract start date:
07/09/2024
Rent per week £130.00
Total cost £6,240.00
Sold out
Studio Plus 2024-25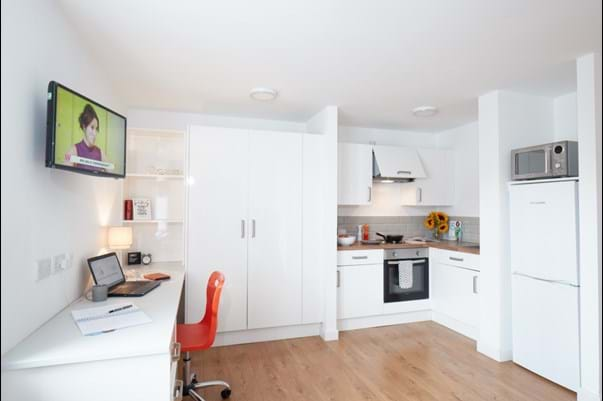 Everything you get in the Classic Studio but slightly bigger. *Images are a representation. Room layouts may vary*
48 Weeks
Contract start date:
07/09/2024
Rent per week £135.00
Total cost £6,480.00
Sold out
Back to top
Essential information
FAQ's
Documents & policies
We understand that you may have a lot of questions before moving into your new room.
Below is a list of FAQ's to help answer any questions you may have.
If there is anything you still need help with please do not hesitate to get in touch!
How close is Keele University?
It will take you around 20 minutes in total to get to Keele University. The bus stop is just opposite Hassell Street Apartments and this will take you directly to the University.
Who looks after my deposit?
The deposit that you pay will be held by the Deposit Protection Service, you will be sent an email advising you of your Deposit ID, which you should keep safe to enable you to get your deposit back
Where is the nearest supermarket?
Morrisons is a 9 minute walk away
Do I have contents insurance?
Yes! As standard, all Derwent's students are automatically covered by the #1 Student insurer, Endsleigh. However this cover may not be sufficient for your needs, for example if you have expensive computers and smart phones so we strongly recommend you review your policy and upgrade your cover if you feel you need it.
Visit endsleigh's website
to check your policy details.
Where is the nearest cash point?
Hassell Street Apartments is right next to a Natwest bank which has cash points
Is there a medical centre nearby?
There are a number of medical centres, you can find your nearest one by entering your postcode on the NHS GP finder
NHS GP finder
Where is the nearest bus stop?
The bus stops are right outside Hassell Street Apartments
What is in my room?
All studio rooms are equipped with a 3/4 bed, wardrobe, study desk and chair, Kitchenette including microwave, hob and oven, kettle. Each room has a private en-suite shower room.
Do I need a TV licence?
Yes, you'll you need to get your own TV licence.
How do I report maintenance issues?
You can contact us at info@derwentstudents to inform us of the issue. You will also be given a number to ring for emergency repairs out of hours once you move in.
Where do I collect my post from?
Post boxes for each studio are located in the foyer of the building. The Postman has access to the building to deliver post. Delivery of parcels will be arranged with you directly.
What facilities are there at the property?
Secure bike storage in the foyer, launderette, 2 common rooms, and limited on-site parking
Can I arrive early?
Please contact the site team to check whether your room will be vacated and cleaned by the time you want to arrive. There will be an extra charge for early arrivals
What about safety and security at the property?
The property is covered by CCTV and there is a maintenance rep at the property throughout Monday- Friday. Outside of office hours, students can ring the out of hours helpline if any assistance is needed.
Can I have guests to stay?
Guests are permitted for a maximum of 2 nights in any week.
Can I bring my car?
We have parking spaces which are allocated on a first-come first-served basis. A charge will apply. Please contact the staff for more information.
Can I bring a pet?
Sorry, pets are not permitted on any Derwent Students properties.
Download useful and important policy documents and agreements below.
Back to top