Our Edinburgh Accommodation
From £238 per week
Lady Nicolson Court is on the doorstep of University of Edinburgh. Properties offer a variety of studios for living in the heart of Edinburgh's student area.
From £183 per week
Panmure Court is within easy access to the University of Edinburgh and you can get there in 20 minutes by walking, or just 10 minutes on bike. There are plenty of shops and supermarkets near by too.
From £163 per week
Portsburgh Court is opposite Edinburgh College of Art close to the University of Edinburgh. The city is just a short walk away so you're never far from the action.
About Edinburgh
Edinburgh is the capital of Scotland and home to the Scottish Crown Jewels. Its Royal heritage has ensured that the city is an important commercial and cultural centre. The city is noted for its elegant architecture, especially its famous Edinburgh Castle.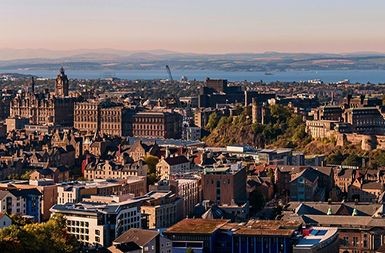 I had a great time at Raleigh park. The team were always happy to help, going above and beyond the service required. I look forward to returning next year!
Alan Paul Cousins, MSci International Relations & Global Issues, University of Nottingham
This site uses cookies to improve your online experience. By continuing to use this site, you agree to accept these cookies. To hide this message, click here.