Kedleston Street , Derby DE1 3JY
01332 289176
[email protected]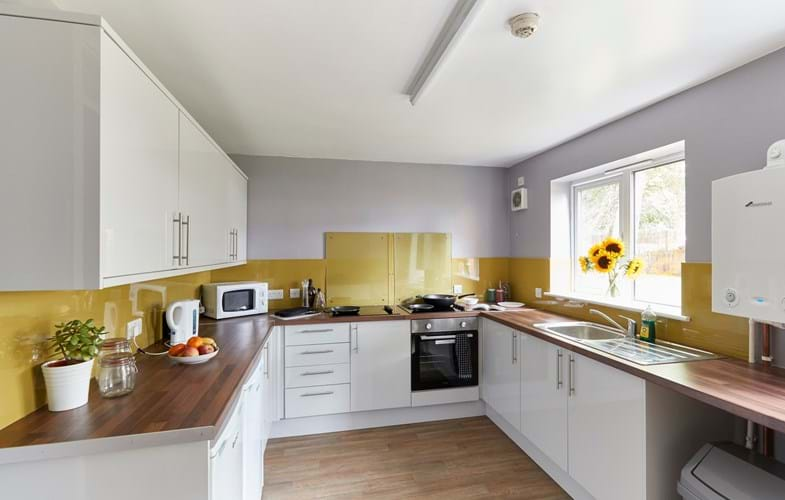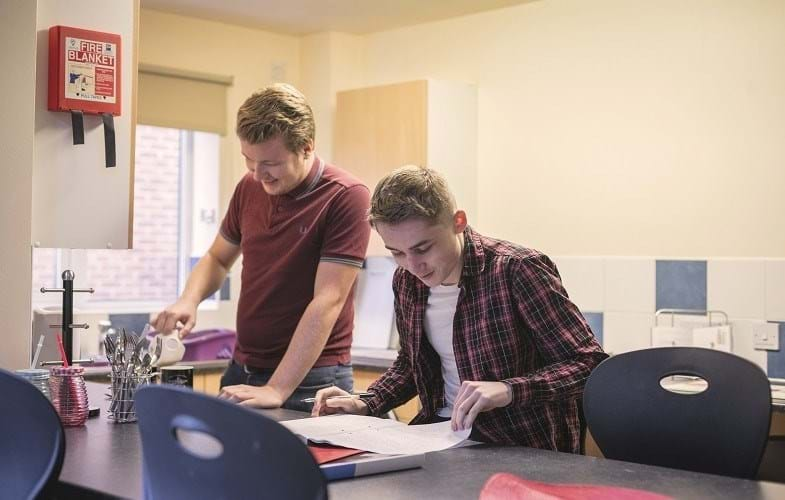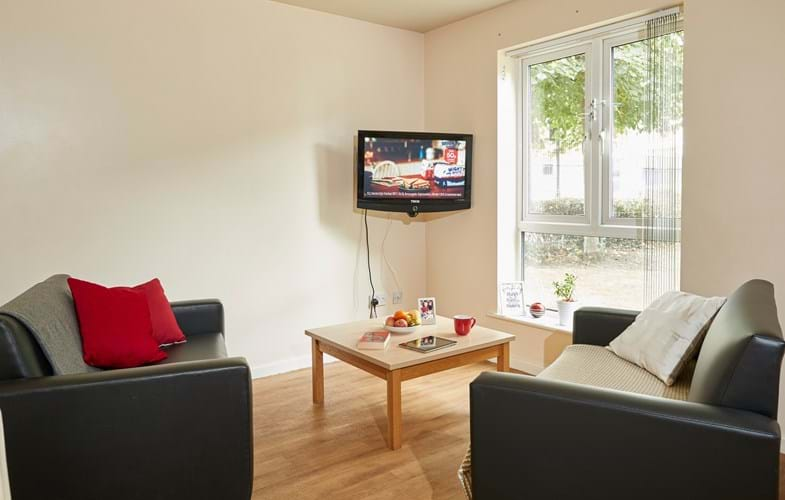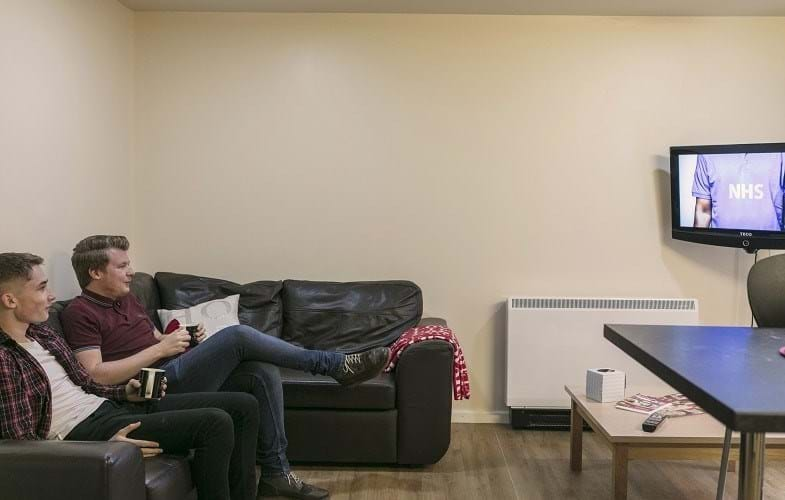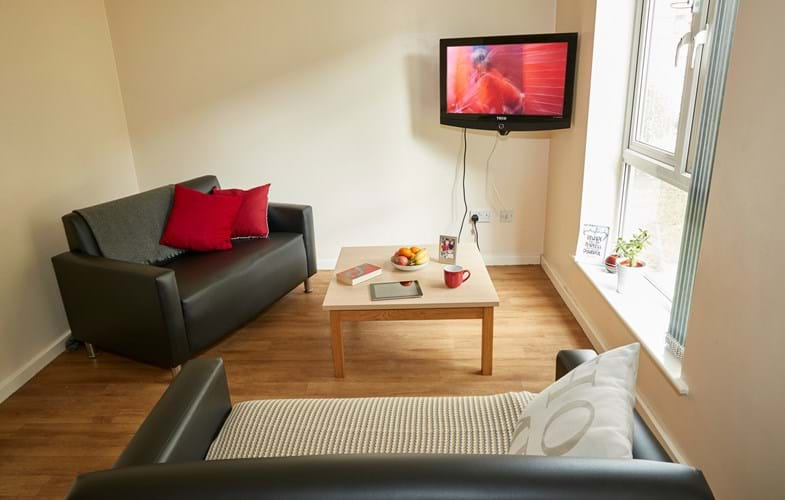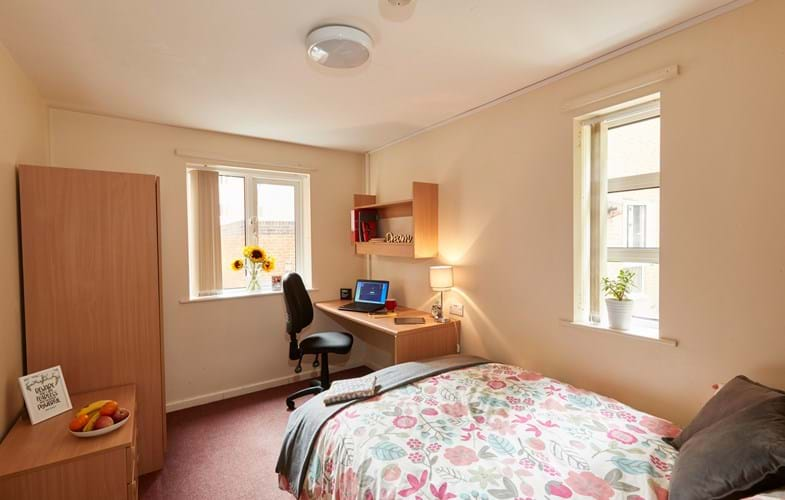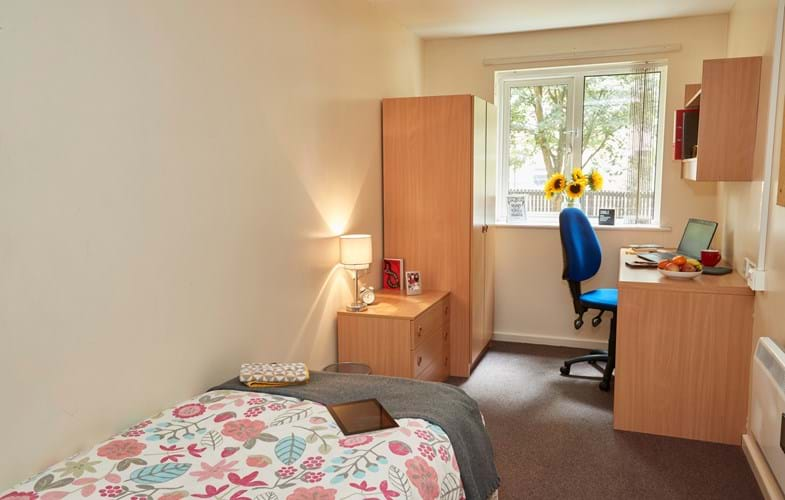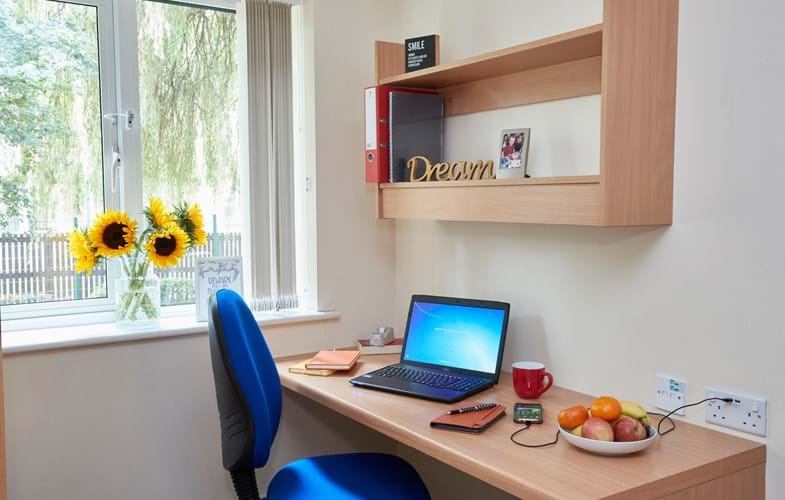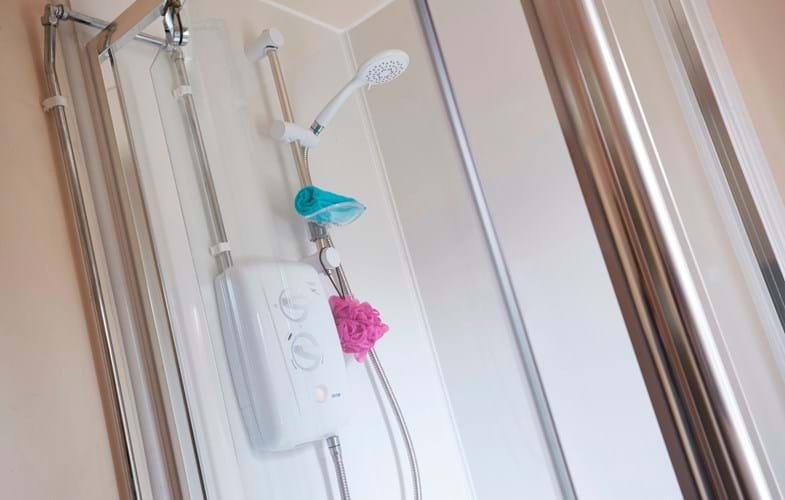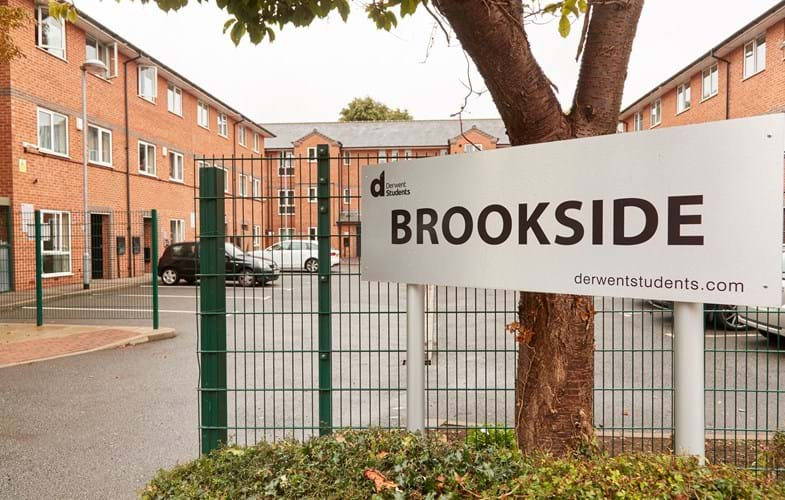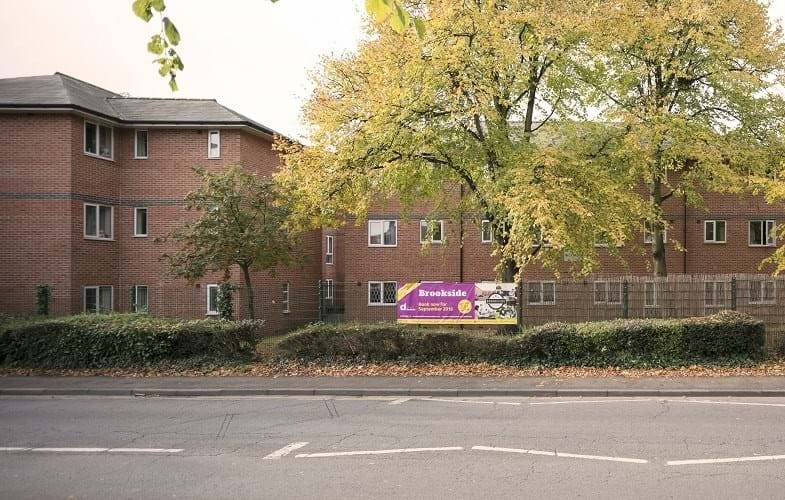 Our location
Brookside consists of comfortable cluster flats and houses, nestled in-between the University of Derby and the City Centre. Each flat and house have a spacious kitchen and bathroom, fully furnished bedrooms and living areas with TV and sofas.
The accommodation has an on-site management team, there to help you whenever you need them, along with maintenance teams to help you should anything need fixing. All rents are inclusive of bills, meaning you don't have to worry about paying for extra bills during your stay with us.
The accommodation is only a 10 minute walk from the city centre and just a 17 minute walk from Derby University. The Unibus to campus runs every 10 minutes and stops right outside Brookside, meaning you'll never miss a lecture!
Read more
Back to top
Room types and prices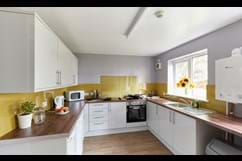 Great for living with your friends or if you want to make new ones.
Standard 2021-22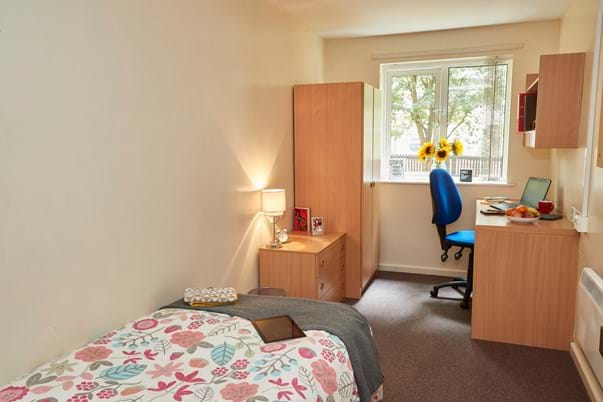 All Standard rooms are located in cluster flats and are approx. 10sqm. Each room comes with a single bed, a study desk and chair, wardrobe, chest of draws and a shelving unit. There is a shared bathroom, kitchen/dining area and lounge. Tenancy for September 2021-22.
42 Weeks
Contract start date:
04/09/21
Rent per week £91.67
Total cost £3,850.14
Book now
Standard Plus 2021-22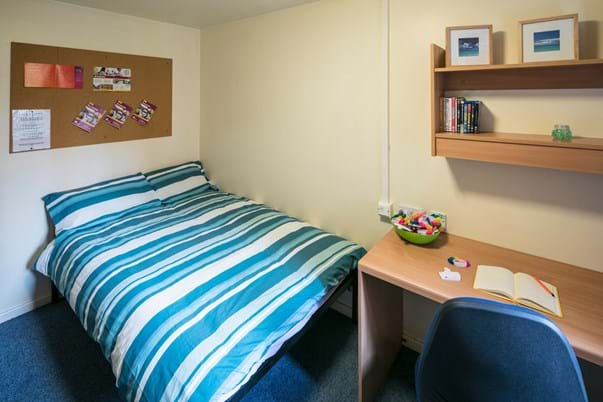 All Standard Plus rooms are located in the houses and are slightly larger than the standard rooms. Each room comes with a ¾ bed, a study desk and chair, wardrobe, chest of draws and a shelving unit. There is a shared bathroom and on the ground floor separate kitchen and lounge. Tenancy for September 2021-22
42 Weeks
Contract start date:
04/09/21
Rent per week £94.76
Total cost £3,979.92
Limited availability
Premium Plus 2021-22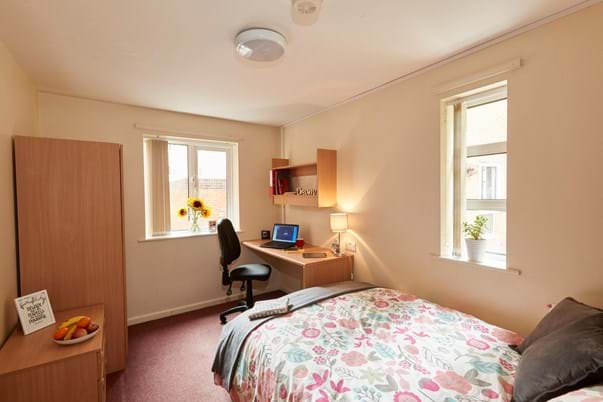 All Premium Plus rooms are located as part of a 3 bedroom shared unit. Each room comes with a ¾ bed, a study desk and chair, wardrobe, chest of draws and a shelving unit. There is a shared bathroom, kitchen/dining area and lounge. Rooms are slightly bigger than our Standard Plus rooms. Tenancy for September 2021-22
42 weeks
Contract start date:
04/09/21
Rent per week £107.10
Total cost £4,498.20
Sold out
Back to top
Images are for illustrative purposes only, each room type is different in style and size depending on location within the building. 
Please be aware you are required to pay a £250 deposit to secure your room. No deposit is required for Summer Lets.
Essential information
FAQ's
Documents & policies
We understand that you may have a lot of questions before moving into your new room.
Below is a list of FAQ's to help answer any questions you may have.
If there is anything you still need help with please do not hesitate to get in touch!
I've applied to the University of Derby through clearing, can I visit Brookside?
Yes, we're going to be holding a clearing Open Day on Saturday 19th August between 10am and 3pm for prospective students.
I'm applying through clearing, when can I book a room?
If you have gone through clearing and have now have a place at University, you can still book accommodation with us. Check the room availability above, or call us on 01332 289 176.
My offer has been rejected by the university, can I cancel my booking?
Yes, please screenshot your rejection letter from UCAS along with your name and reference number. Send them to
[email protected]
within 3 working days to receive your deposit back.
How close is the university?
About a 20 minute walk, or 5 minutes on the bus.
Do I have contents insurance?
Yes! As standard, all Derwent's students are automatically covered by the #1 Student insurer, Endsleigh. However this cover may not be sufficient for your needs, for example if you have expensive computers and smart phones so we strongly recommend you review your policy and upgrade your cover if you feel you need it.
Visit endsleigh's website
to check your policy details.
Who looks after my deposit?
Your deposit is safely stored away with a company called
DPS
you can contact them on 0330 303 0030.
How far is the city centre?
Around a 7 minute walk.
Where is the nearest supermarket?
Sainsbury's Local is about 7 minutes away. There's a large Sainsbury's and Tesco Express in the town centre.
Is there a medical centre nearby?
There is a medical centre on North Street, a few minutes' walk away.
Where is the nearest cashpoint?
Across the road at the petrol station.
Where is the nearest police station?
A 15 minute walk away at Chester Green.
Where is the nearest post office?
An 8 minute walk away on Kedleston Road.
Where is the nearest gym?
There are many gyms and leisure centres in the town centre, but around a 15 minute walk to PureGym.
How far are the bus/train stations?
The bus station is about 20 minutes' walk away, and the train station is about 30 minutes' walk away in town. The Unibus stops at the train station.
Where's the nearest bus stop?
The Unibus stops directly outside the site.
What's in my room?
Your room is fully furnished with: bed (single or 3/4), desk, chair, wardrobe, shelving and noticeboard.
What is included in the kitchen?
Kitchens come equipped with: - Cooker - Microwave - Fridge/freezer - Kettle - Ironing board - Mop and bucket - Hoover You will need to provide your own crockery and cooking utensils. Starter packs are available to pre-order before you arrive
here.
Who cleans my flat?
You are responsible for cleaning your room. We provide a weekly cleaning service for communal areas, but you and your flatmates must ensure that the area is tidy so that it can be cleaned.
Can I bring a pet?
Sorry, pets are not permitted on any Derwent Students properties.
Where can I do my laundry?
There is an on-site laundry room that is accessible 24 hours a day.
Can I personalise my room?
A large pin board is provided in the bedroom for posters. We ask that you don't attach anything to your walls or ceilings as any damage caused will be chargeable.
Can I have guests to stay?
Guests are permitted for a maximum of 2 nights in any week. Please sign them in at reception on arrival.
Can I bring my car?
We have parking spaces which are allocated on a first-come first-served basis. A charge will apply. Please contact the site staff for more information.
Is there anywhere I can store my bike?
There is a bike store on the site.
Where do I collect my post from?
Each flat and house has postboxes in the entrance. Parcels will not be accepted at reception.
How do I report maintenance issues?
You can visit reception to inform us of the issue. You will be given a number to ring for emergency repairs out of hours.
Can I change my room?
You can request to move, but this will depend on availability. Please note that there is a £50 admin fee.
Do I need to have a TV Licence?
You will need to purchase a TV licence if you wish to watch or stream live TV in your flat. This can be shared with flatmates.
What events do you arrange on the site?
We are working on an experience plan for the coming year. If you have any suggestions please let us know!
What facilities are there on site?
Secure bike storage, laundrette, and on-site parking.
Can I store my possessions in the summer?
We can store things depending on circumstances. There is a £50 charge for storage.
Can I book for summer?
Yes, we can take summer bookings depending on availability. Please talk to the site team to get more information on our great summer offers!
Can I arrive early?
Please contact the site team to check whether your room will be vacated and cleaned by the time you want to arrive. There will be an extra charge for early arrivals.
What about safety and security on site?
The site is covered by CCTV and the office is manned during office hours. Outside of office hours, students can ring the out of hours helpline if any assistance is needed.
What is included in my internet package?
Included - 50Mbps, free for the year Wired and Wi-Fi Internet access will be available throughout the building including your rooms and communal areas. For additional services click
here.
Download useful and important policy documents and agreements below.
Back to top