Spencer Road , Coventry CV5 6NZ
01332 289176
lyndenhouse@derwentstudents.com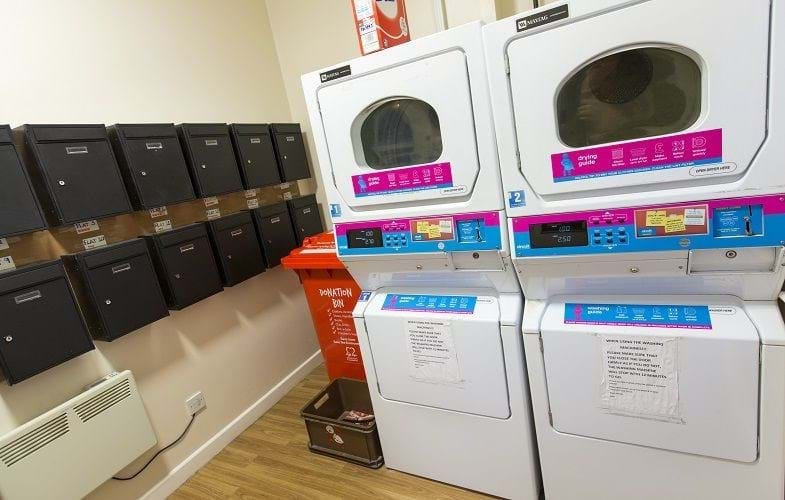 Our location
Lynden House offers students at Coventry or Warwick Universities en-suite rooms in 3-8 bed cluster flats. There are 62 beds in this student accommodation providing a mix of single and premium en-suite rooms, and it has a bike shed for you to securely store your bike. It will take you 18 minutes to walk to Coventry University or just 9 minutes by bus.
Read more
Back to top
Room types and prices
Perfect for living with your friends without having to share a bathroom!
Standard En-suite 2018/19
Each room comes with a single bed, study desk and chair, wardrobe, bookshelf and wastepaper bin. You will have your own en-suite bathroom with shower unit.
50 week contract
Contract start date:
22/09/2018
Rent per week £125.00
Total cost £6,250.00
Book now
Premium En-suite 2018/19
Each room comes with a 3/4 bed, study desk and chair, wardrobe, bookshelf and wastepaper bin. You will have your own en-suite bathroom with shower unit.
50 week contract
Contract start date:
22/09/2018
Rent per week £135.00
Total cost £6,750.00
Book now
Back to top
Please note that you will be required to pay a £250 deposit in order to secure your room.
Essential information
FAQ's
Documents & policies
I'm applying through clearing, when can I book a room?
If you have gone through clearing and have now have a place at University, you can still book accommodation with us. Check the room availability above, or call us on 02476 889 372.
My offer has been rejected by the university, can I cancel my booking?
Yes, please screenshot your rejection letter from UCAS along with your name and reference number. Send them to lyndenhouse@derwentstudents.com within 3 working days to receive your deposit back.
How close is the university?
The University of Coventry is 1.2 miles away and is a 15 minute walk.
How far is the city centre?
Coventry City Centre is 1.2.miles away & is a 15 minute walk.
Who looks after my deposit?
Your deposit is safely stored away with a company called
DPS
you can contact them on 0330 303 0030.
Where is the nearest supermarket?
The nearest shop is at the train Station & is a 5 minute walk. Tesco and Sainsbury's are in the city centre and is a 15 minute walk.
Is there a medical centre nearby?
The A&E is around 5 miles away and can be reached by catching 2 buses.
Where is the nearest cashpoint?
At the Cumberland Building Society on Denton Street, less than a 5 minute walk away.
Where is the nearest police station?
Little Park Street Police Station, CV1 2JX is in the city centre, a 10 minutes' walk away.
Where is the nearest post office?
Above WHSmith in the city centre, 10 minutes' walk.
Where is the nearest gym?
There is a PureGym and other gyms in the city centre that are roughly 15 minutes walk away.
How far are the bus/train stations?
Pool Meadow bus station is in the city centre, 1.2 miles away, a 15 minute walk away. The train station is only 0.3 mile away, a 5 minute walk.
Where's the nearest bus stop?
The bus stop is directly outside Lynden House.
What's in my room?
Your room is fully furnished with: (3/4 bed with under bed storage & sofa in premium rooms) desk, chair, and wardrobe, bookshelf & a notice board. Single bed in rest of rooms.
What is included in the kitchen?
Kitchens come equipped with: - 4 ring electric hob - Full size oven - Fridge/freezer - Microwave - Kettle - Ironing board - Mop & bucket - Sweeping brush - Dust pan & brush - Hoover You will need to provide your own crockery and cooking utensils. Starter packs are available to pre-order before you arrive
here
.
Who cleans my flat?
You are responsible for cleaning your room & communal areas. We have a cleaner who cleans the stairwells & landings twice a week.
Can I bring a pet?
Sorry, pets are not permitted on any Derwent Students properties.
Where can I do my laundry?
There is a laundry on site with 2 washing machines & dryers.
Can I personalise my room?
A large pin board is provided in the bedroom for posters. We ask that you don't attach anything to your walls, ceilings or doors as any damage caused will be chargeable.
Can I have guests to stay?
Guests are permitted for a maximum of 2 nights in any week. Please sign them in at reception on arrival or inform the university.
Can I bring my car?
There are no car parking spaces available for residents, so if you want to park on the street you will need to apply for a parking permit from the Council.
Is there anywhere I can store my bike?
There is a bike shed on site which is free to use.
Where do I collect my post from?
Mail is dropped into individual post boxes in the laundry room at the rear of property; the key to the post box is on the pin board in every flat kitchen. We can accept parcels at the hub for you, but we ask that you let us know if you are expecting something.
How do I report maintenance issues?
You can report repairs to our representative in the reception or put a note through the Reception door letter box. In an emergency, call our out of hours help desk. The number will be provided.
Can I change my room?
Depending on availability and circumstances room changes can be arranged. A £50 transfer fee will apply.
Do I need to have a TV Licence?
You will need to purchase a TV licence if you wish to watch or stream live TV in your flat.
What facilities are there on site?
A laundrette, secure bike storage, and a Barbecue.
Can I store my possessions in the summer?
We can store things depending on your circumstances but there would be a charge for this.
Can I book for summer?
Yes, we can take summer bookings depending on availability. Rent for the summer period must be paid before the end of the academic year and before the summer stay commences. Please see the team for more information.
Can I arrive early?
Please contact the site team to check whether your room will be vacated & cleaned by the time you want to arrive. There will be an extra charge for early arrivals.
What about safety and security on site?
We have an onsite security guard once a week & we have CCTV on site, only residents and staff has access to the building. Out of hours assistance is available via a dedicated phone line.
Download useful and important policy documents and agreements below.
Back to top